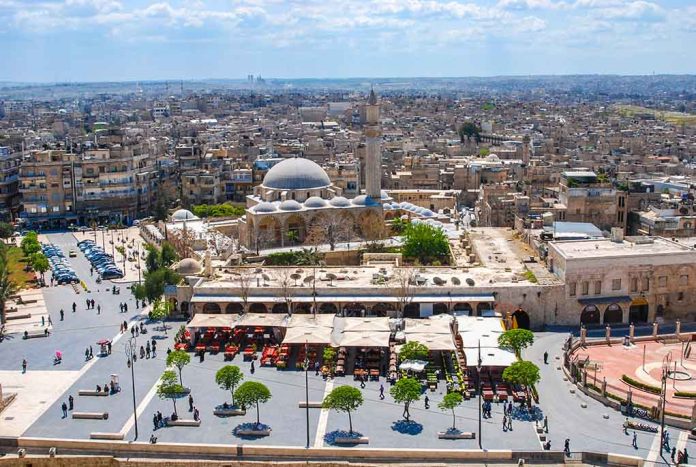 Journalist VANISHED – Middle East To Blame?
(RepublicanReport.org) – This month marked the 10-year anniversary of the disappearance of American journalist Austin Tice in Damascus, Syria's capital city. To highlight the occasion, President Joe Biden issued a statement calling on the Syrian government to turn Tice loose. The commander-in-chief expressed his administration's "certainty" that leaders in the foreign country detained the reporter. However, officials in the war-torn nation continue to dismiss these claims.
American journalist Austin Tice has spent a decade in captivity in Syria. I am committed to bringing home all U.S. hostages and wrongful detainees abroad and will continue to pursue the release of Austin and other U.S. hostages in Syria.

— Secretary Antony Blinken (@SecBlinken) August 10, 2022
Syria's Foreign Ministry released a statement about the situation on August 17 rejecting the assertion that it was responsible for Tice's disappearance. According to Al Jazeera, the memo accused the Biden administration of making inaccurate allegations against the regime, stressing the fact that the journalist had entered the country illegally. Officials blamed the US government for allowing and encouraging dozens of citizens to enter Syria in violation of the Vienna Convention on Diplomatic Relations.
Syria has denied kidnapping or keeping captive US journalist Austin Tice, who disappeared 10 years ago near Damascus ⤵️ https://t.co/dWy3kVWz93

— Al Jazeera English (@AJEnglish) August 17, 2022
Tice disappeared in 2012 while Syria was in the midst of its massively destructive civil war. He served with the US Marine Corps in Afghanistan and Iraq and traveled to Damascus as a journalist to document the atrocities occurring there during the conflict. A video appeared online following his disappearance showing him being escorted blindfolded by a number of men wearing robes, but there has been no indication of his whereabouts since then.
Copyright 2022, RepublicanReport.org