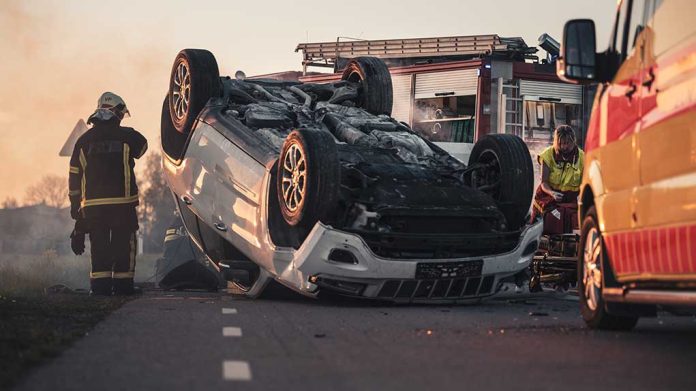 (RepublicanReport.org) – Drivers have to be careful when driving on any public road or highway, for the sake of their own safety as well as that of others around the roadway. Unfortunately, accidents do happen and the consequences can be disastrous. A recent crash in Anderson, California caused significant injuries and property damage.
Just before 2:30 p.m. on Thursday, March 3, an SUV crashed into Great Adventures Christian Preschool in Anderson while 19 students and 2 teachers were inside the building. When first responders arrived on the scene, two children were pinned beneath the vehicle.
All of the children and one adult went to hospitals following the crash, though most reportedly went as a precaution. Three of the kids who were rushed to the hospital have since been discharged; two were flown via helicopter to UC Medical Center and admitted to intensive care.
19 children were taken to hospitals after a vehicle crashed into a California preschool Thursday, police say. https://t.co/yviJFbLQ6m

— NBC News (@NBCNews) March 4, 2022
According to law enforcement, it's not yet clear why the crash happened. However, representatives have ruled out intoxication from drugs or alcohol at this time. The driver involved is believed to be local. Luckily, reports have said that no deaths are expected as a result of the crash.
Police are appealing to anyone who may know anything about the incident to contact SHASCOM dispatch at (530) 245-6526, or to email [email protected]
Copyright 2022, RepublicanReport.org