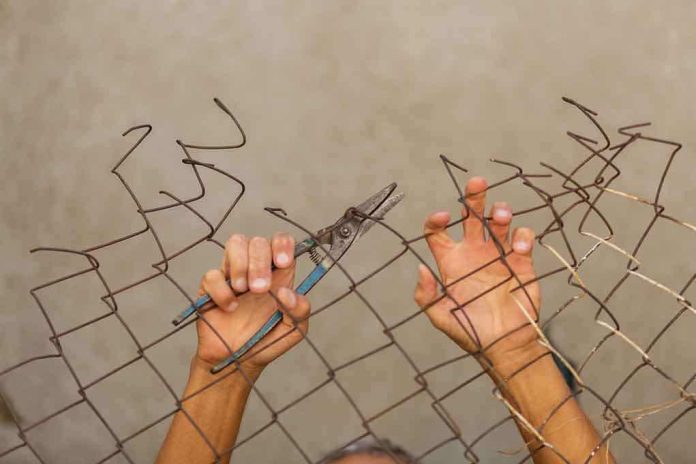 (RepublicanReport.org) – The ongoing crisis on our southwest border poses a diverse range of challenges. Border authorities are under immense pressure in their attempts to accommodate the massive wave of undocumented migrants presenting at crossing points, while police are fighting a losing battle trying to negate the efforts of drug traffickers. Unfortunately, a threat of an even darker nature showed up in Arizona last week.
On Thursday, December 16, Border Patrol agents apprehended a 21-year-old native of Saudi Arabia who they described as a "potential terrorist." Agents arrested the unnamed individual near Yuma after he had made his way into the US illegally. While the agency did not go into detail on the suspicions it had about the young man, it did reveal he had links to several Yemeni individuals the authorities have identified as being potential extremists.
The 21-year-old man from Saudi Arabia was encountered by federal law enforcement on Dec. 16 wearing a jacket for the Volunteer Ambulance Corps in Central Oneida County, located in upstate New York.

The man's name was not disclosed.https://t.co/Ukr43nKZiK

— Washington Examiner (@dcexaminer) December 20, 2021
Images of the arrested man, with his face blurred, show he was wearing a volunteer ambulance corps jacket from a group in Oneida County. The Central Oneida County Volunteer Ambulance Corps has since stated it has no affiliation with the suspect and does not know how he came to possess one of the organization's jackets.
Luckily for Americans, our authorities were able to apprehend this potential offender. However, it makes one wonder about the individuals who are slipping through the cracks.
Copyright 2021, RepublicanReport.org