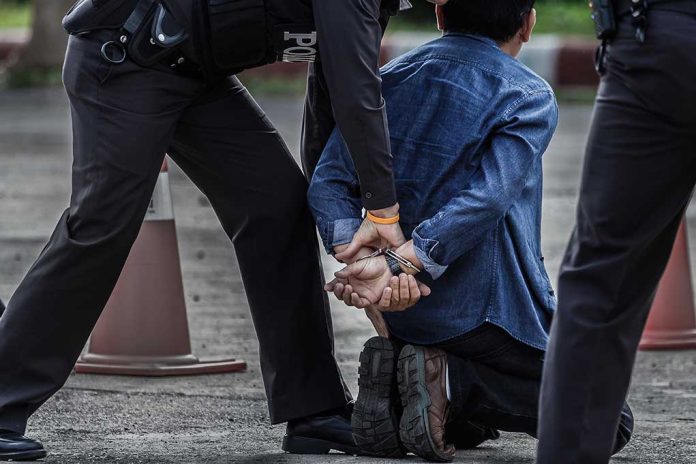 (RepublicanReport.org) – Unfortunately, mass shooting events are still a part of life in the United States. Earlier this month, at least six people lost their lives when a gunfight involving several shooters broke out in Sacramento, California. Another shooting incident recently took place in a New York City subway station. Police managed to catch up with the suspect in the case after a day-long manhunt — and apparently the suspect helped them do it.
The Arrest of Frank James
Law enforcement began a large-scale hunt for the suspect directly after the shooting incident took place. After just over 24 hours, Yahoo News reported, officers detained a 62-year-old man named Frank R. James in the East Village of Manhattan. James reportedly contacted a crime hotline, sharing that he was at a McDonald's in the city. While he was no longer there when police arrived, they managed to track him down just a few blocks away.
Frank James has an extensive criminal history, according to law enforcement officials working on the case. He was arrested in New York nine times over the course of the 1990s, and he also has three arrests in New Jersey, the most recent of which was in 2007. The offenses ranged from the possession of tools for burglary to an unlawful sex act. However, he never picked up a felony conviction, meaning he was able to purchase the firearm authorities believe was used in the subway shooting.
The Subway Attack
Around 8:30 a.m. on Tuesday, April 12, a suspect entered the Sunset Park subway station before donning a gas mask and releasing two smoke grenades. Then, the individual opened fire as a Manhattan-bound N-train on the platform, firing at least 33 shots. At least 10 individuals were injured by gunshots, although reports have indicated that at least 23 people were injured overall. Fortunately, no casualties have been reported.
Following the shooting, the assailant traveled on the N train before disembarking at 36th Street and getting onto an R train. He remained on the train until its next stop and then fled the scene.
The New York Post reported that James purchased the smoke bombs he allegedly used in the attack from a store in Racine County, Wisconsin, close to where Kyle Rittenhouse fatally shot two men during riots in Kenosha in the summer of 2020. He also bought a repeater firework and over 70 firecrackers. The store owner, who asked to remain anonymous, was able to show the receipt from the transaction.
The suspect is facing a federal terror charge, specifically one of attacking a mass transit system. If a court convicts him of this offense, he could get a life sentence in prison.
Copyright 2022, RepublicanReport.org