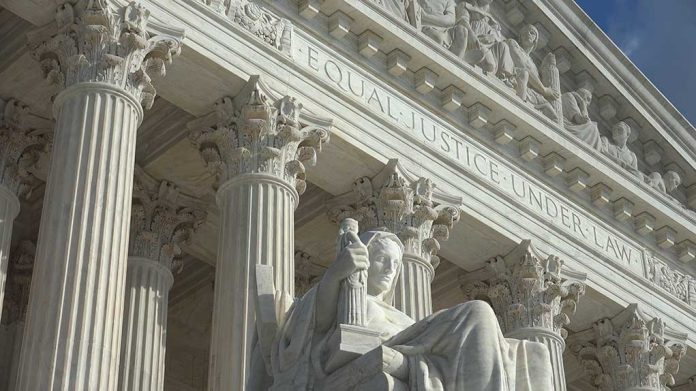 (RepublicanReport.org) – The US Supreme Court had a jam-packed schedule over the last few months. The bench has considered cases around a number of hot topics, including abortion, Second Amendment rights, and state secrets. Now, it's set to take on yet another contentious issue; campaign finance.
SCOTUS began its hearing of the case on Wednesday, January 19. The lawsuit, which Senator Ted Cruz (R-TX) filed, aims to do away with a provision that puts a cap on the amount of money candidates can reclaim when they make personal loans to their own campaigns. The limit is currently $250,000. According to Cruz and other GOP lawmakers, the rule is contrary to the First Amendment, which protects the right to free political expression.
U.S. Supreme Court Oral Argument: Federal Election Commission v. Ted Cruz for Senate, a case on whether the Senator's campaign can sue to challenge federal restrictions on repayment of personal loans – LIVE on C-SPAN3 https://t.co/7YFje4oPWm #SCOTUS pic.twitter.com/u5z4eBw0VP

— CSPAN (@cspan) January 19, 2022
The law has been in place since the passage of a bipartisan act in 2002. While the Supreme Court already reduced the impact of the legislation with a separate ruling in 2010, the Federal Elections Commission (FEC) under the Biden administration is defending the law.
Political commentators have railed against apparent abuses of campaign finances for years. Do you think this upcoming case might go some way to alleviating these perceived problems? Or, might it have the opposite effect and actually make some existing problems worse?
Copyright 2022, RepublicanReport.org