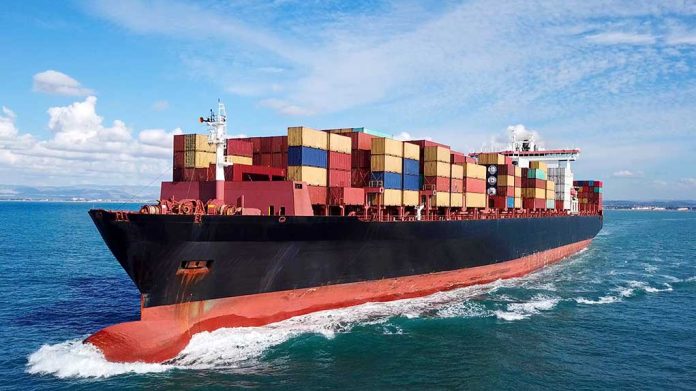 (RepublicanReport.org) – America's clogged and damaged supply chain has been near the top of the headlines for the last few weeks now. As the Christmas season looms, businesses and consumers alike are starting to worry that overcrowded ports and massive shipping delays might severely impact the most wonderful time of the year. Those concerns aside, there are also practical issues associated with these supply backlogs some may not have considered.
In Los Angeles, trains haul cargo containers in and out of the Ports of Los Angeles and Long Beach, but delays have left some of these vehicles sitting motionless on their tracks for extended periods. Local thieves have exploited the opportunity by stealing boxes from the trains. Officials estimate the criminals have gotten their hands on thousands of packages by operating on stretches of track near large homeless populations.
The picture in the tweet below provides insight into the level of devastation this issue is causing.
@mercoglianos
Cargo theft shipping container leaving twin ports https://t.co/V5jaHmGCyt

— R.G. (@rgolucky) November 2, 2021
Los Angeles officials are considering moving some of the cargo containers elsewhere to avoid further robberies. However, it looks like the underlying problem of dysfunctional supply chains is here to stay, at least for a while. At the start of this week, there were 77 cargo ships anchored off-shores of the two ports, waiting for an opportunity to unload.
Copyright 2021, RepublicanReport.org