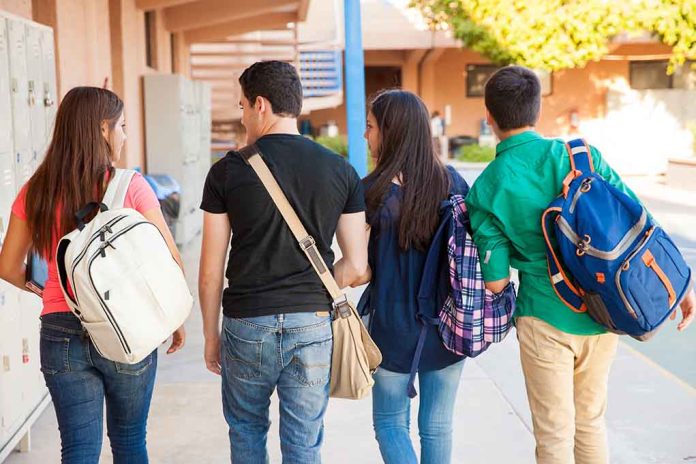 (RepublicanReport.org) – ChatGPT is an artificial intelligence (AI) conversational language processing technology created by OpenAI. The program can write songs, create computer programs, pen compelling fiction, and form comprehensive essays using prompts given by the user. The AI tool was just released to the public in November 2022, and it's already causing quite a stir.
On February 17, NBC2 News reported there was a group of students in Cape Coral High School who stand accused of using ChatGPT to cheat on their essays. The news source stated it reviewed an email from the International Baccalaureate Program (IB) program coordinator, Katelyn Uhler, addressed to parents. The communication stated the director believes some of the students used AI to write their papers.
CHEATING SCANDAL 💻 A number of students in one Cape Coral High School class are accused of using artificial intelligence (AI) to cheat on an essay. ⬇ https://t.co/u2I7w8RuXt

— NBC2 (@NBC2) February 16, 2023
Uhler encouraged the parents to talk to their children about using AI to complete their school work and "academic integrity." The coordinator made it clear if instructors could not verify that senior students were the ones writing their papers, they would not receive IB credit. She asked students to come forward and own up to any mistakes they made in using ChatGPT. Those who are caught, but don't come forward on their own, will face harsher consequences.
The Daily Wire reported the school uses automated software to check for plagiarism, but ChatGPT can circumvent the system because it produces unique creations with each generation. To combat the problem, administrators and teachers are turning to AI detectors and looking at students' computers themselves to verify the work was generated by the pupil and not a program.
Just two months ago, a Furman University professor, Darren Hick, warned about the dangers of ChatGPT and other AI programs and education. He said schools were going to have to come up with set standards to deal with these programs to ensure students continue to be the ones learning and producing work.
Copyright 2023, RepublicanReport.org