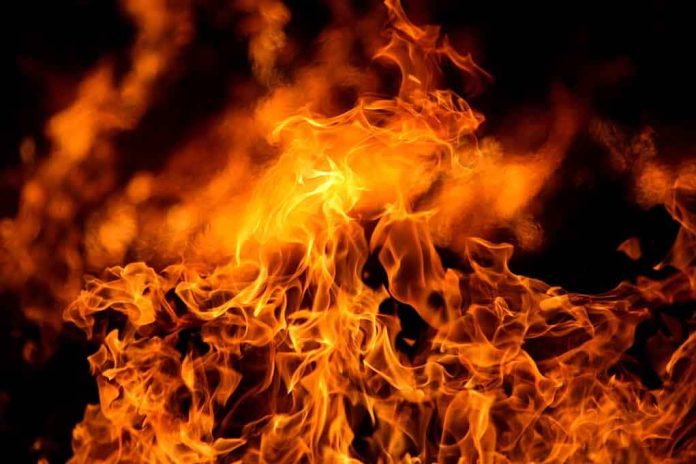 (RepublicanReport.org) – There has recently been much speculation over whether the decision by former Trump campaign head Steve Bannon to defy the Congressional subpoena against him was the right one. Now, it looks like a federal court will get to make that call.
Bannon pleaded not guilty to two counts of criminal contempt of Congress on Wednesday, November 17. If convicted, he could face up to a year in prison and a $100,000 fine. He's the first person to be charged with the crime since 1983.
Making a fiery speech as he left the court, Bannon accused President Biden of instructing Attorney General Merrick Garland to pursue a politically motivated prosecution against him. He claimed he and his team would now go "on the offense" against Garland, Biden, and House Speaker Nancy Pelosi (D-CA). Addressing Pelosi, he also reminded his audience that Hillary Clinton had previously attacked himself and former President Trump, and it had not ended well for her.
Bannon: This is going to be the misdemeanor from hell for Merrick Garland, Nancy Pelosi, and Joe Biden. Joe Biden ordered Garland to prosecute me… Nancy Pelosi has taken on Donald Trump and Steve Bannon, she should ask Hillary Clinton how that turned out pic.twitter.com/EyERpyRGxM

— Acyn (@Acyn) November 15, 2021
Bannon's legal counsel is arguing he should not be found guilty because he was invoking executive privilege on behalf of Trump by refusing to appear as a result of the subpoena.
What do you think? Was Bannon justified in refusing to honor the subpoena, or does he deserve a conviction for contempt of Congress?
Copyright 2021, RepublicanReport.org