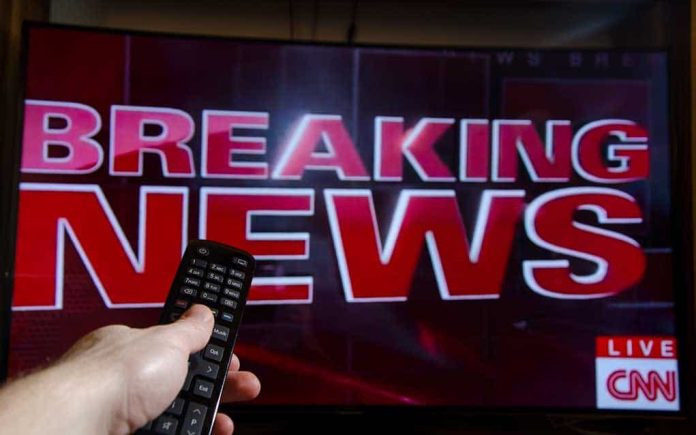 (RepublicanReport.org) – President Joe Biden's propensity for undoing the work of his immediate predecessor is no secret. The best example of this habit comes in the form of the still-unfolding crisis on our border with Mexico. Had Biden maintained the conservative, no-nonsense attitude and policy of former President Donald Trump regarding immigration, the problem wouldn't be half as severe as it is today.
This well-publicized departure from Trump administration policy is only the tip of the iceberg. Evidence of a much more secretive instance of the trend has just emerged, and it's painting Joe Biden in a very negative light.
Biden Abandoned Trump's Evacuation Plan
On Wednesday, August 18, The National Pulse published an article detailing how the State Department, under the leadership of Joe Biden, allegedly began dismantling a Trump-era evacuation strategy for Americans in Afghanistan in February of this year. The Contingency and Crisis Response Bureau would have provided wide-ranging support for Americans overseas. "Swift and safe evacuations" from dangerous situations were one of the scheme's key focuses.
According to a "sensitive but unclassified" State Department document, the decision to cut funding from this project received approval in June of this year. However, The National Pulse claims officials made the call months earlier.
Considering the haphazard efforts now underway to evacuate US citizens from Afghanistan and knowing this military withdrawal was planned well in advance, this looks like an inexcusable slip by the Biden administration, if it's true.
If It Ain't Broke, Don't Fix It.
Of course, this is just the latest example of Biden's stubborn refusal to acknowledge the things Trump did right.
Last month, Customs and Border Protection (CBP) officials had 210,000 encounters with undocumented migrants on the southern border. That was the highest monthly number in two decades, and it brought the year-to-date figure up to 1.3 million. The numbers of unaccompanied migrant children in government custody are also at record highs.
That's not all. Joe Biden's refusal to follow Trump's lead on energy policy, negotiations with Iran, and fiscal policy have all had disastrous consequences. We now have rapidly increasing gas prices, labor shortages and inflation problems, and a growing nuclear threat from Iran.
It appears Joe Biden's defining political philosophy (anti-Trumpism) has steered him wrong yet again. This time, however, the cost does not come in the form of overflowing detention centers or unfavorable economic indicators; it may come in the form of lost American lives.
How many more of these failed experiments will Americans have to tolerate?
Copyright 2021, RepublicanReport.org