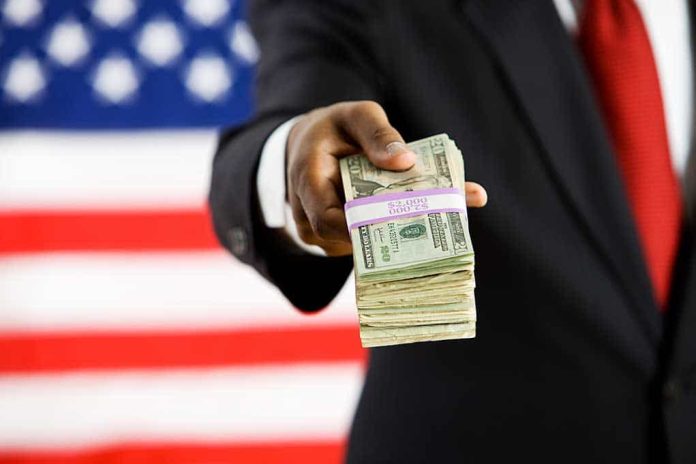 (RepublicanReport.org) – There are a lot of economic challenges facing the United States in the wake of the COVID-19 pandemic, but it's not all bad news. Several states are currently sitting on massive budget surpluses following an extended period of economic growth and strong consumer spending. Some states plan to use these surpluses to enrich their taxpayers directly.
With states facing record budget surpluses and sitting on a glut of federal cash, many governors and state lawmakers see now as the perfect time to pass income tax rate reduction and other forms of tax relief. #economy #taxes https://t.co/lkzlyjBAIu

— William Crozer (@CrozerWilliam) January 27, 2022
In Wisconsin, for example, Governor Tony Evers (D) wants to send $150 to all taxpayers in his state. It's not yet clear if the Republican-controlled legislature will support the plan.
Georgia Governor Brian Kemp (R) intends to use his budget surplus to give the state's single tax filers $250 and joint filers $500.
Lawmakers in Idaho recently passed a proposal to grant taxpayers either $75 or a rebate of 12% of the money they paid in state income taxes in 2020, whichever figure is more significant.
Oregon residents are set to receive an especially generous sum; in accordance with automatic refund laws in the state, taxpayers are expected to receive an average of around $850.
Indiana, Colorado, and California all have significant budget surpluses as well.
If you live in one of these states, keep an eye on the situation. You may be due to receive a windfall.
Copyright 2022, RepublicanReport.org