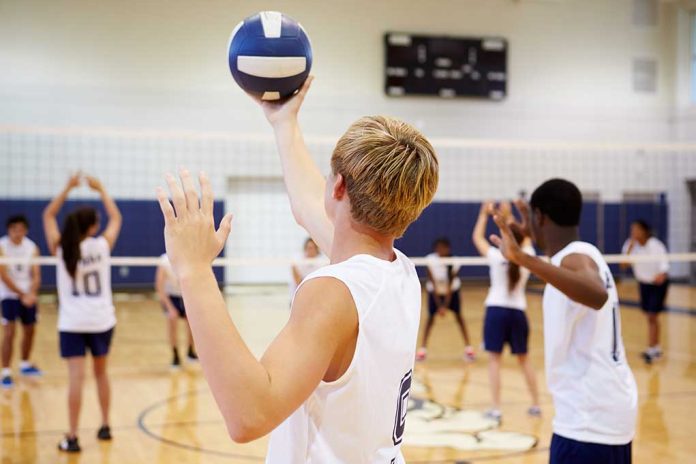 (RepublicanReport.org) – Transgender women playing on female sports teams has been a hot-button issue for quite some time. Wyoming's Republican Governor Mark Gordon decided not to veto legislation that prohibits transgender females from participating in women's sports. Instead, he allowed the legislation to pass into law without his signature, according to recent news reports.
Wyoming Gov. Mark Gordon, a Republican, has allowed a bill barring trans women and girls from competing on female sports teams to become law without his signature.

Wyoming is now the 19th state to enact such a law, and the first to do so this year.https://t.co/SgNxVhRCTU

— Brooke Migdon (@bmigdon) March 20, 2023
The new rule will go into effect at the beginning of July and would restrict transgender females in grades 7 through 12 from participating in girls' sports. However, it doesn't restrict them from participating entirely in interscholastic activities that correspond to their gender identification as long as they receive permission first.
According to Gordon, in a letter to Wyoming Secretary of State Chuck Gray, he anticipates the measure will spark a legal dispute that could be expensive for taxpayers to defend and could be contested under the US Constitution's Equal Protection Clause and Title IX. He also fears the new law could cause Wyoming to lose hundreds of millions of dollars worth of federal funds.
The governor stated that while he favors fairness in sports, the proposed legislation is "draconian." Gordon also believes there isn't a need for the new rule given Wyoming's current state law.
The governor mentioned that explicit prohibition conveys a damaging message that these students and their families don't deserve the same possibilities as others. Still, he thinks the intentions behind the new legislation are good. Gordon worried that the restriction on transgender athletes would further isolate them and lead them down a path that might seriously harm their mental health and general well-being.
Gordon originally opposed the new law but stated that he's "willing" to allow it to go through. The governor doubled down on his opinion that hate and bigotry aren't welcome in his state and asked the state's congress to carefully explore laws that support "inclusion and equality for all."
The governor's decision to allow the bill to become law means Wyoming will become the 19th state to pass similar legislation since 2020 and the first to do so in 2023.
Copyright 2023, RepublicanReport.org