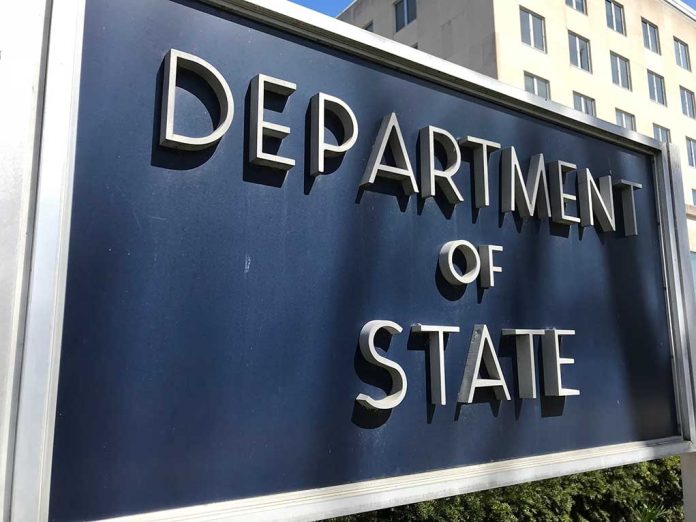 U.S. Puts Citizens On HIGH ALERT After Killing Top Terrorist
(RepublicanReport.org) – Last weekend, US military operatives assassinated notorious al-Qaeda leader Ayman Al Zawahiri. After an extensive tracking operation, an Air Force drone piloted by Central Intelligence Agency (CIA) operatives took the terrorist kingpin out without any other casualties, according to reports. The US State Department is now offering guidance to Americans in some foreign countries following Al Zawahiri's death.
The notice, which came on August 2, advises US citizens in overseas nations to be on the lookout for potential retaliatory activity by extremists with links to the deceased leader, al-Qaeda, or similar groups. The "Worldwide Caution" highlights that fundamentalists have been known to go after US government buildings or employees, as well as private citizens, in the wake of events like the assassination. The document encourages "vigilance" and "situational awareness" to minimize risk.
"U.S. citizens are strongly encouraged to maintain a high level of vigilance," the agency said on its website. #FOX13 https://t.co/3UVlG56jEA

— FOX 13 Seattle (@fox13seattle) August 3, 2022
Al Zawahiri has been a target of American intelligence and military operations since before the September 11 attacks in 2001. He was a long-standing proponent of fundamentalist ideals and activities, having founded a group called Egyptian Islamic Jihad that later joined forces with al-Qaeda. Officials believed he played a key part in bomb attacks on US embassies in Kenya and Tanzania, and he became a close adviser to Osama bin Laden during his time with the terrorist organization.
Copyright 2022, RepublicanReport.org