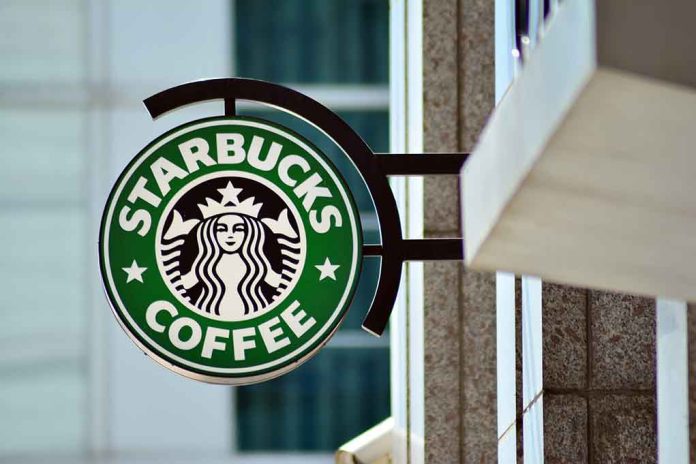 (RepublicanReport.org) – Companies have many ways of exhibiting their values. The products they produce, where they source them, and how they advertise show consumers what they believe in. Recently, Bud Light faced criticism for giving Dylan Mulvaney, a transgender person who did a video blog about their transition, a beer can with her face on it for the one-year anniversary. Now, people are raising eyebrows at an ad put out by Starbucks India.
On Tuesday, May 9, Starbucks India released an online ad sharing its clear support for transgender people. The video depicts parents waiting at a Starbucks store, the father a little upset after a call to his son Arpit is not answered. A few moments later, a woman walks into the store and sits with them. After a tense back-and-forth, the father orders drinks, and the barista calls out "Arpita" when the order is done. By putting his child's new name on the order, the ad showed how the hesitant father eventually accepted his transgender kid.
Your name defines who you are – whether it's Arpit or Arpita. At Starbucks, we love and accept you for who you are. Because being yourself means everything to us. #ItStartsWithYourName. 💚 pic.twitter.com/DKNGhKZ1Hg

— Starbucks India (@StarbucksIndia) May 10, 2023
One political commentator from Australia responded that the popular coffee brand went "full Bud Light" by "bringing their woke corporate culture to the Sub-Continent." Others noted that the company had not released similar advertisements exhibiting woke policies in the Middle East, where it has been operating for much longer. Other Twitter users encouraged readers to support local Indian coffee shops and highlighted that money goes right back into the communities and the beverages often taste better.
Some Progressives praised the ad, noting that videos like this help with "changing attitudes around queer folk, especially in a world where transphobia is becoming even more rampant." It seems this new ad is not only sparking debate on both sides of the aisle, but also raising the question of whether or not major companies should be pushing woke policies in new markets.
Copyright 2023, RepublicanReport.org