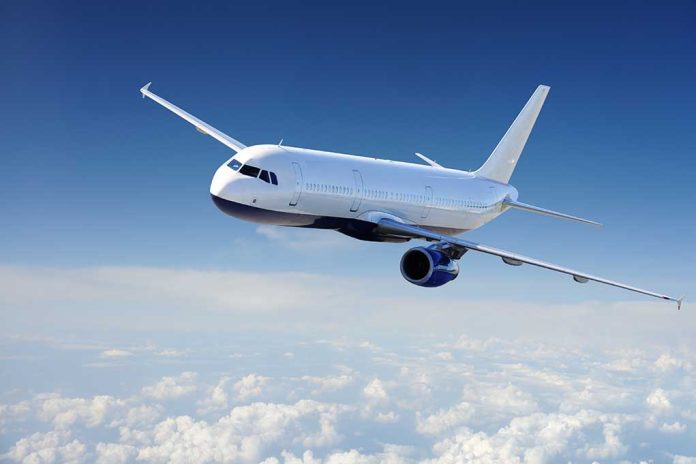 World Leader FLEES – He Had to Run!
(RepublicanReport.org) – The Asian island nation of Sri Lanka is currently undergoing a period of major economic turmoil and political instability. Severe inflation has left millions of people there struggling to feed their families and heat their homes. Following weeks of mounting pressure, the president tendered his resignation and fled the country.
According to reports, President Gotabaya Rajapaksa left Sri Lanka for the Maldives in the early hours of Wednesday, July 13. Rajapaksa was scheduled to officially step down as president a number of hours after his departure, but decided to flee Sri Lanka on an Air Force plane accompanied by his wife and two bodyguards. He officially resigned on July 14, after arriving in Singapore.
The ousted president's exit comes following the storming of his residence by thousands of protesters. According to reports, Prime Minister Ranil Wickremesinghe has taken oath so he can proceed as acting president for the time being. Protesters have also been pushing to get Wickremesinghe out of office as well.
Sri Lanka's President Gotabaya Rajapaksa flees the country on military jet after mass protests over island's economic crisis https://t.co/gOR8cpKpeA

— BBC Breaking News (@BBCBreaking) July 12, 2022
The Rajapaksa family was once a dominant and popular political force in Sri Lanka. Gotabaya's brother, Mahinda Rajapaksa, was the nation's prime minister until he resigned earlier this year in the face of the ongoing economic crisis. Another brother, Basil Rajapaksa, formerly served as the minister of finance. Many Sri Lankans now blame poor governance and corruption on the part of the family for the devastation the nation is currently facing.
Copyright 2022, RepublicanReport.org