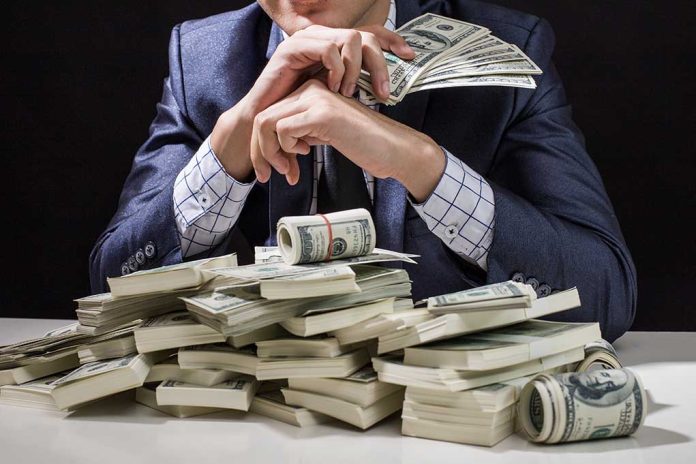 Company Defends Free Speech From Crazy Leftists — Gets Glorious Payday
(RepublicanReport.org) – Conservatives have increasingly targeted Big Tech companies over the last number of years for their perceived liberal biases. However, one giant in the tech industry has refused to cave to the pressures of ultra-liberal politics and cancel culture: Spotify. Now, it appears the streaming giant is reaping the rewards of its pro-free speech stance in terms of subscriber numbers.
Spotify released its first-quarter earnings report last week, showing a continuing increase in the number of subscribers to the platform's paid service. There are now 182 million subscribers, up from 180 million at the end of last year's fourth quarter. Executives also said they would have posted a larger net gain had the platform not pulled out of Russia following its invasion of Ukraine, according to MarketWatch.
The company defied the demands of hard-left commentators to sever ties with podcasting giant Joe Rogan over his views on vaccination and other controversies, per the Daily Wire.
Somewhat surprisingly, Spotify's stock price is well below the trading level at the time of its initial public offering in 2018. As the tweet below notes, this is a sign of just how unpredictable the stock market can be in volatile times like these.
Spotify is a classic example of how hard public markets can be:

– $23 billion company
– Annualized revenue is $10B+
– Revenue up 24% YoY
– Net income increased 68% YoY
– Stock down 25% since 2018 IPO

Don't play games where you don't have an advantage my friends 🤷🏽‍♂️

— Pomp 🌪 (@APompliano) April 25, 2022
Do you think Spotify's commitment to protecting free speech will help it to continue growing as a company?
Copyright 2022, RepublicanReport.org