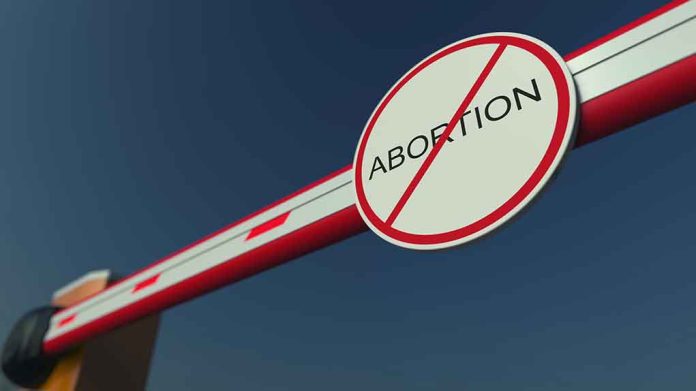 Far-Reaching BAN Proposed – Will It Pass?
(RepublicanReport.org) – Since the US Supreme Court's historic verdict in the case of Dobbs v. Jackson Women's Health Organization earlier this year, legal and political battles around the right to an abortion have sprung up in conservative states. Many pro-life legislatures have moved to outlaw terminations in certain circumstances, but progress has not been straightforward. South Carolina is the latest state to follow this trend.
Three Republican lawmakers in South Carolina's state legislature outvoted a single Democrat to progress a bill that would ban abortion in almost every circumstance. Later, a 13-7 partisan vote from the House Judiciary Committee advanced it again.
Only a danger to the life of the mother would be grounds for termination under the legislation's rules; not even rape or incest would be an allowable exception. The bill went to the state House for a debate on Tuesday, August 16. The speaker of the House will likely call a special session to decide whether to hand the legislation to the Senate in the coming weeks, according to an AP News report.
AP also reports that some lawmakers have suggested significant changes to the legislation may be necessary before it can pass.
It looks like there is going to be a big fight on the South Carolina House floor on a total abortion ban. Some Republicans want a robust debate and changes in the bill. https://t.co/Lh4Nro7gDw

— Jeffrey Collins (@JSCollinsAP) August 16, 2022
South Carolina also passed a trigger law in 2021 that would ban abortions after six weeks. However, on August 17, following a lawsuit by providers of termination services, the state courts temporarily blocked the law, which went into effect on June 27.
Copyright 2022, RepublicanReport.org