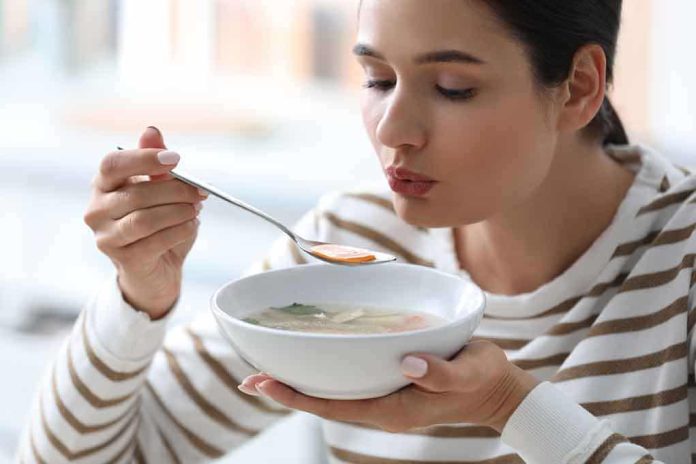 (RepublicanReport.org) – When one walks into a store and puts canned, wrapped, or packaged food into a shopping basket, it's normal to automatically assume the food is uncontaminated and safe to consume. Of course, most of the time, this assumption is accurate. However, every now and then, though, some form of impurity manages to slip through the net, with perilous consequences.
On November 23, Fischer and Wieser Specialty Foods issued a recall notice about its "31.4-ounce jars of H-E-B Creamy Tomato Basil Soup" over the possibility some jars might contain pieces of glass. The FDA published the statement on behalf of the company, but the agency did not force a recall itself. The recall occurred after a customer informed a supplier that a piece of glass was found in a recently purchased soup jar. No injuries related to this issue have been reported at this time.
Tomato Soup Recall 2021: H-E-B Recalls Tomato Basil Soups Due to Glass https://t.co/BOeLUkK48v

— Md Nazmul Hossain (@nazmulmarketer1) December 4, 2021
The affected products have a sell-by date of 10/14/22, which can be found under the lid.
If others have these products on their pantry shelves or in the fridge at home, they must be careful. While it's more likely safe than not, it won't hurt to be vigilant before preparing it. The product can also be returned to the store selling the brand for a full refund.
Copyright 2021, RepublicanReport.org