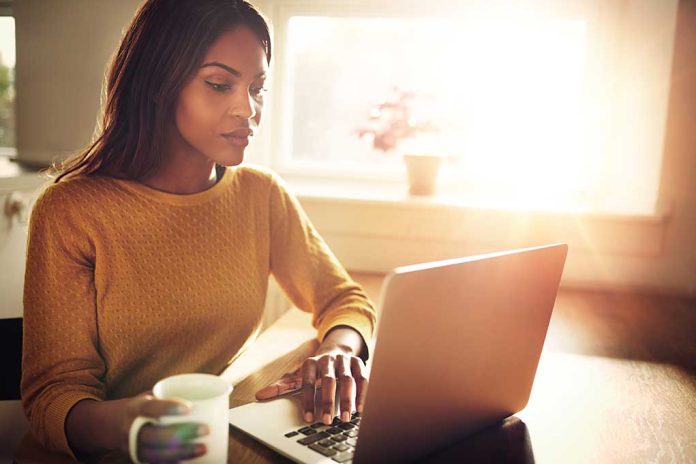 Back to VIRTUAL Learning? – Look What These Schools Are Doing
(RepublicanReport.org) – During the COVID-19 pandemic, schools across the country were forced to take their classes online to reduce the risk of viral spread among students and staff. While this was an invaluable option given the circumstances, experts were largely in agreement it wasn't a real replacement for in-class learning. Now, however, some schools find themselves returning to partial remote learning for an entirely different reason; high gas prices.
Colleges Go Back to Zoom & Skype
According to a New York Post report, a few colleges across the United States have allowed their students to attend classes remotely on Fridays to protect them from the soaring costs of gas and related expenses.
Southwestern Community College in North Carolina is one such institution. Students of the college have been logging in for virtual lessons on Fridays for the last few weeks, and will continue to do so at least until school starts again in August. The school blames this situation on the "ever-rising costs of gasoline."
Southwest Tennessee Community College has had a similar policy in place since the beginning of May. School President Dr. Tracy D. Hall referred to "historic inflation… and increasing gas prices." The school intends to return to in-person classes full time on August 15.
Will There Be Any Gas Price Reductions in the Near Future?
According to AAA's online tracker of gas prices in America, the national average price of a gallon of regular gas was around $4.92 at the time of writing. This marks a reduction from a couple of weeks ago, when the average price surged past $5 for a time. However, it's still well above what Americans are used to paying to fill their vehicles.
As the New York Post noted in an article earlier this month, average gas prices have doubled since President Joe Biden took office at the beginning of last year. This trend predates the war in Ukraine, suggesting there are a number of causal factors having nothing to do with the ongoing invasion. Some analysts reckon a number of Biden's policies have helped gas prices reach their current dizzying heights, while others largely blame the impact of the COVID-19 pandemic.
While Biden has appealed to Congress for a federal gas tax holiday for three months, there are no guarantees this will actually come to pass. Even if it does, it's unknown when inflation will begin to ease in the US.
So, what does this mean over the long term? Will we eventually see a situation in which students across the nation can't afford to attend college in person due to the high price of gas?
Copyright 2022, RepublicanReport.org