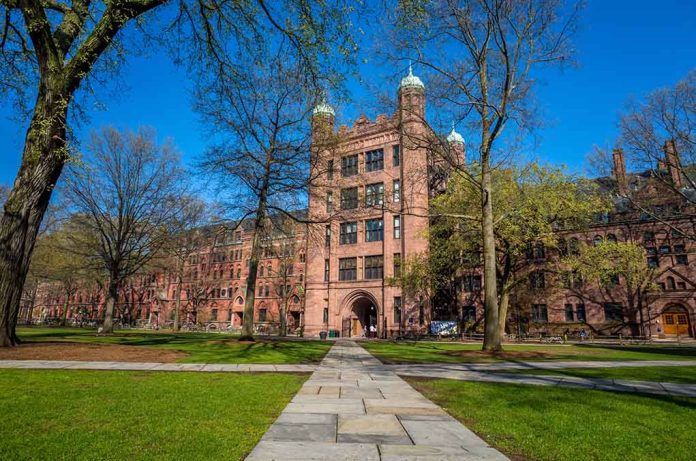 (RepublicanReport.org) – As the worst days of the COVID-19 pandemic fade further and further into our collective memory, discussions about vaccine mandates in various contexts have also become less prominent in our national discourse. However, some organizations are still requiring people to be jabbed in order to complete their work, study, or other activities. A recent report highlighted ongoing vaccine requirements at a number of well-known American universities.
Fox News Digital has revealed Yale University, Harvard University, Tufts University, Fordham College, and the University of Notre Dame all have requirements in place for students to receive a bivalent booster vaccine against COVID-19. The colleges have imposed various deadlines for compliance, and in some cases, have threatened that students will not be allowed to attend classes if they don't get the jab.
The number of deaths related to COVID-19 in the United States has largely flatlined throughout 2022, according to official data from various state and federal authorities compiled by The New York Times.
Yale University is requiring students, but NOT faculty to obtain the new bivalent COVID booster on top of the 3 shots they were already mandated to get.

Could someone explain why students and staff are not subject to the same rules?

Does COVID respect tenure and doctorates? pic.twitter.com/IDxLY5kRw9

— Justin Spiro, LCSW (@Jusrangers) October 27, 2022
Do you think it's reasonable for colleges to require students to receive vaccinations at this stage in the COVID-19 pandemic? Do you think other colleges could follow the lead of the schools already doing this?
Copyright 2022, RepublicanReport.org