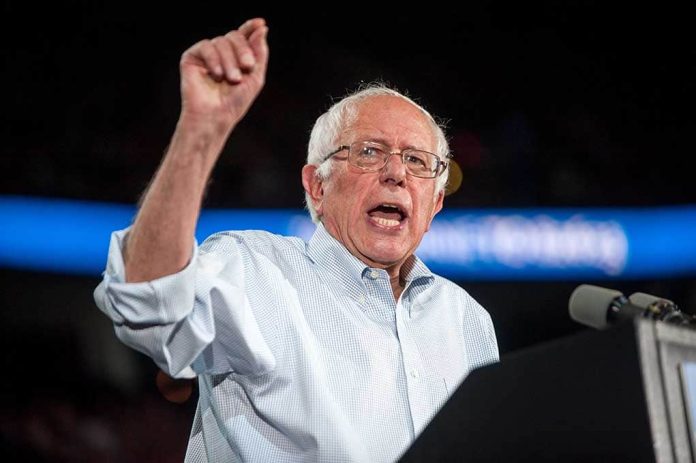 (RepublicanReport.org) – The idea of the gender pay gap has been causing firm disagreement in political and economic circles for years now. Fundamental analyses show that women, on average, receive less money than men in many industries. Left-wing policymakers and commentators point to this as evidence of a patriarchal system that exploits women to the benefit of men.
However, there are also those who would say the discrepancy can be primarily explained by factors unrelated to physical sex. For example, men tend to study high-value disciplines, like engineering and computer science, in far greater numbers than women leading to differences in remuneration in the professional world.
Bernie Sanders Weighs In
Of course, radical leftists have little interest in common sense arguments like these. They much prefer to utter simple, inflammatory viewpoints that get their names in the news.
On Wednesday, June 9, Senator Bernie Sanders (I-VT) appeared on CNN's The Lead to discuss the likely failure of the Paycheck Fairness Act in the Senate because of a lack of GOP support. He accused Republicans of being unwilling to take on "the wealthy and the powerful" and said the GOP was a "right-wing extremist party."
Sanders has long been a proponent of government intervention when it comes to wages. He's one of the strongest backers of the push for an increase in the federal minimum wage to $15 per hour despite the well-documented risks such an increase would pose to small businesses, especially in the context of the economic devastation that has come with the COVID-19 pandemic.
The Paycheck Fairness Act
So, does Bernie Sanders have a point? Or were his statements merely partisan barbs?
The Paycheck Fairness Act would strengthen workers' rights in a number of ways. It would, for example, make it easier for workers to sue their employers and introduce sterner penalties for wage discrimination.
However, Republicans have pointed out that legislation like this fails to consider the whole story when it comes to the gender pay gap. They also note the rule changes the bill contains could entice workers to file flimsy lawsuits against their employers.
Workers are the backbone of any economy, and the government has an obligation to ensure they enjoy protection from exploitation. That might be what Senator Sanders is pretending to do here, but all he's really doing is using the situation as an excuse to fire shots at Republicans. If you really want to effect change in Washington, DC, you don't start by accusing your political opponents of belonging to a "right-wing extremist party."
Copyright 2021, RepublicanReport.org