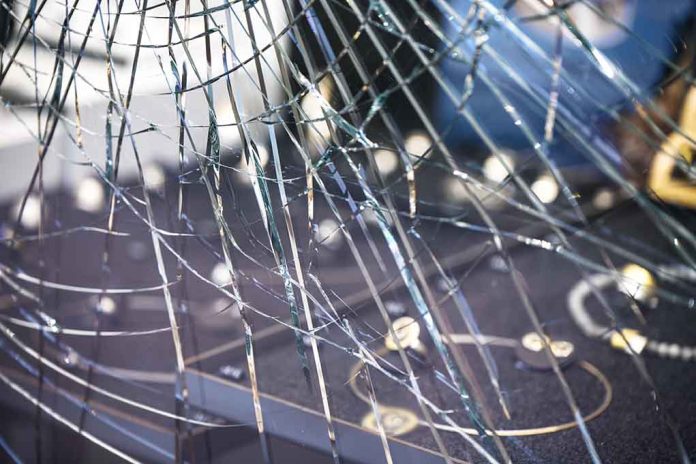 (RepublicanReport.org) – There has been increasing controversy in recent months over the uptick in crime rates in cities and states across the US. One of the worst-hit areas has been deep-blue California. A recent burglary in one of the state's most famously wealthy neighborhoods has local businesses on high alert.
Around 1:45 p.m. on Tuesday, March 22, at least five masked individuals ran up to a jewelry store in Beverly Hills, smashed the front window with a sledgehammer, and stole millions of dollars in high-value watches, jewels, and other luxury items.
The store owner, Peter Sedghi, said he initially thought someone was firing a gun when he heard the attack taking place and first made sure his staff was safe before going to investigate. He said the thieves knew exactly which items to target. The goods totaled an estimated $3 to $5 million.
Footage of the crime can be seen in the tweet below.
Thieves reportedly got away with 3-5 million dollars worth of jewelry in smash and grab today in Beverly Hills, CA pic.twitter.com/PwIkeJ802M

— Libs of TikTok (@libsoftiktok) March 23, 2022
This is just the latest incident in a spree of similar crimes in the metropolitan area. Robberies are up 18% over the past year, according to Chief Michel Moore of the Los Angeles Police Department.
The Beverly Hills Police Department has not yet been able to identify the suspects, but they're investigating the incident with all available resources.
Should our leaders be doing more to combat instances of crime like this?
Copyright 2022, RepublicanReport.org