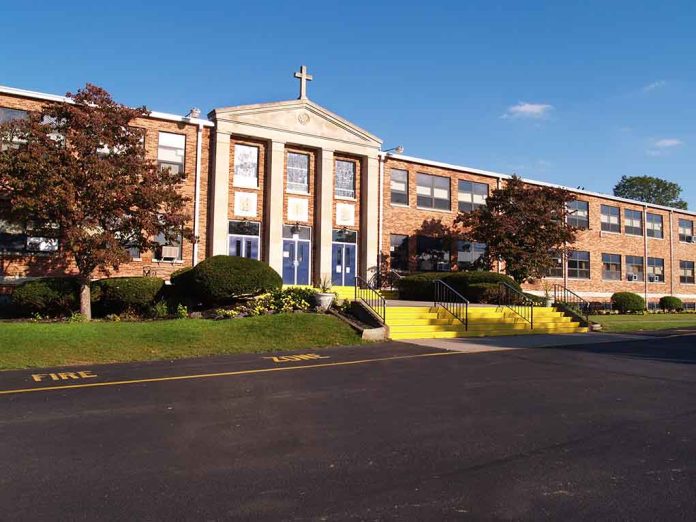 (RepublicanReport.org) – Yet another tragic shooting has left six people dead in Nashville, Tennessee. Among the victims were three staff members and three children, all of them 9 years old. The shooter had sent a friend a disturbing message prior to carrying out their plan.
The Metro Nashville Police Department (MNPD) posted a series of tweets detailing how 28-year-old Audrey Hale, a transgender male known as Aiden, arrived at the Covenant Church/School and blasted her way through its glass doors to gain entry into the building. According to the department's statement on the incident, Hale fired at police through a second-story window as they arrived.
Active shooter Audrey Elizabeth Hale, 28, drove this Honda Fit to the Covenant Church/school campus this morning and parked. MNPD detectives searched it and found additional material written by Hale. pic.twitter.com/ftGX74ecKr

— Metro Nashville PD (@MNPDNashville) March 28, 2023
Once authorities entered the building, they heard the suspect firing her weapon on the second floor. A team of officers encountered the 28-year-old and fatally shot her. However, police couldn't get there before Hale took the lives of the three children, William Kenney, Evelyn Dieckhaus, and Hallie Scruggs and three members of the staff, including 60-year-old head of school Katherine Koonce, 61-year-old Mike Hill, a custodian; and 61-year-old substitute teacher Cynthia Peak.
According to News Channel 5, a local outlet, Averianna Patton, who claims she went to school with Hale at the Covenant Church/School, said she spoke with the shooter just minutes before she massacred six people. Hale wrote to Patton that a post she made earlier was essentially a "suicide note" and that she had plans to die that day. The shooter then noted Patton would likely see her on the news.
These messages came before 10 a.m., and the first 911 call about an active shooter came at 10:13 a.m. Patton mentioned she attempted to contact authorities on the non-emergency line but was placed on hold until well after Hale had already assaulted the school. As more and more tragedies like these pile up, what can be done to stop them from happening in the future?
Copyright 2023, RepublicanReport.org