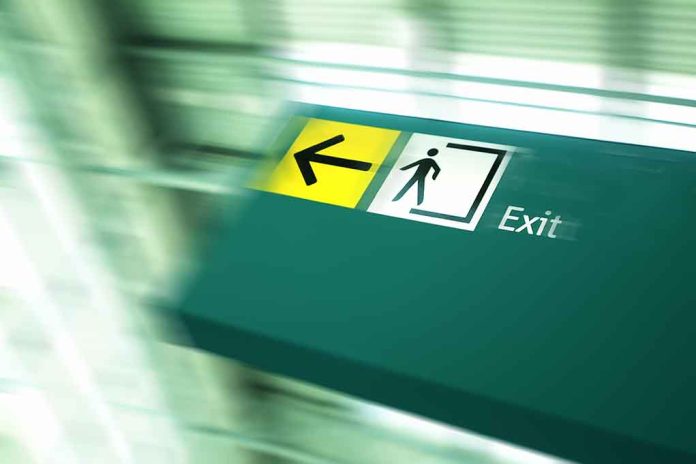 (RepublicanReport.org) – California's progressive government is no secret, as it and New York are largely hailed as the most liberal states in the nation. Despite this, there is still a vast number of conservative citizens that call them home. However, one California senator who was born and raised in the district he represents is leaving after his current term ends and urging families to do the same because of quickly diminishing parental rights.
Senator Scott Wilk Testifies Before Judiciary Committee
On Tuesday, June 13, California Senator Scott Wilk (R), representing constituents in Antelope Valley just north of Los Angeles, spoke at a Senate Judiciary Committee hearing telling families to flee that state. The group had just passed Assembly Bill 957 in an 8-2 vote, which makes "affirmation of the child's gender identity" a "part of the health, safety, and welfare of the child." While this is a short and vague sentence, it could be used to label a parent as abusive if they refuse to affirm their child's gender identity. The law specifically refers to the Family Code, which is used during custody hearings for minors.
In light of this, Wilk highlighted that he has previously "encouraged people to keep fighting" for parental rights when the government starts to take them away. This time, he emphasized that "if you love your children, you need to flee."
Experts Speak Out Against California Law
Psychotherapist Stella O'Malley, who lives in Ireland and leads Genspect, a group dedicated to evidence-based care with gender issues, told Fox News that the bill put forward in California is "high-handed and reckless." She highlighted the main problem with the progressive approach to gender identity is that children are the ones in charge of it. She noted that this "affirmative approach believes the child knows better, which is basically denying the immaturity of a child." In human history, adults and elders have led those younger than them, but in O'Malley's eyes, this system is flipping that system on its head.
What Will Families Do?
Gender identity is a growing political issue these days, and one that many parents are watching closely. Do you think that families will heed Senator Wilk's warning and leave the state, or will they stay and fight for their freedoms in the deeply red state? As our nation moves towards 2024 and the myriad of elections that will take place, this could affect where voters put their support.
Copyright 2023, RepublicanReport.org