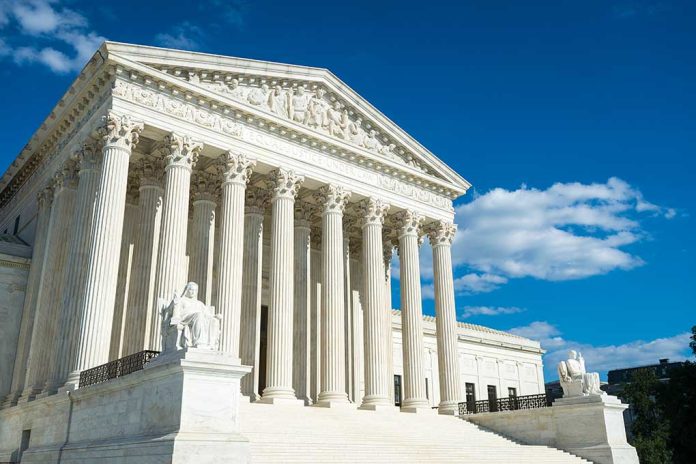 New PUNISHMENT Proposed for Supreme Court Leakers – Lawmakers Take Action!
(RepublicanReport.org) – Earlier this month, news broke that a grand jury had indicted a man on a charge of attempted murder, alleging he had plotted to kill Supreme Court Justice Brett Kavanaugh. The story shocked Americans, and raised serious concerns about the security of information within the confines of the nation's highest court. Senator Bill Cassidy (R-LA) has just introduced a bill he hopes might address this issue.
The bill would impose hefty criminal penalties for any individual found to have leaked private information about upcoming Supreme Court decisions. A guilty verdict could attract a 10-year prison sentence and a $10,000 fine, as well as the seizure of any profits an individual responsible for a leak might earn from the leak in question.
We cannot allow leakers to publicly intimidate justices, undermine the integrity of the Court, and put lives at risk. https://t.co/sQGgRlMwEA

— U.S. Senator Bill Cassidy, M.D. (@SenBillCassidy) June 23, 2022
Republican Senators Cindy Hyde-Smith (MS) and Marco Rubio (FL) sponsored the measure alongside Cassidy. In the House, Rep. William Timmons (R-SC) introduced a similar legislation last month.
According to Senator Cassidy's press release about the bill, the idea of the law is to thwart attempts to "publicly intimidate justices." Rubio opined no one should receive a reward for revealing "confidential information" about the operations of the nation's highest court — instead, anyone who does so should "face serious penalties."
Do you think the passage of this legislation would be a step in the right direction?
Copyright 2022, RepublicanReport.org