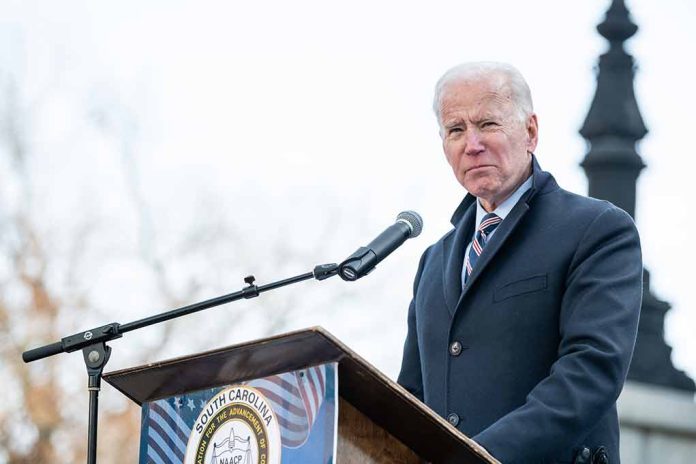 (RepublicanReport.org) – Senate Republicans just released a scathing new ad targeting President Joe Biden. "Get America Back on Track" hits Democrats where it counts, accusing the Left of steering the country off track and catering to its enemies. The roughly one-minute video comes during a time when tensions between parties are at an all-time high, and both primary front runners are mired in controversy.
Sen. John Barrasso (R-WY), who released the video, accused the Biden Administration and other Democrats of "undermining America's strength" by neglecting the US southern border and refusing to hold China accountable for its many transgressions. Pointing to the Left as the country's problem, he asserts that Republicans, ready to tackle these pressing issues, are the key to implementing real, effective solutions.
Sen. Shelley Moore Capito (R-WV) narrates the new ad and argues that congressional Republicans seek to stabilize the economy by "unleashing American energy" and reining in spending. In the video, she slams Biden for allowing China to spy over US airspace, buy up American farmland, and dominate the supply chain. She insists the Right is committed to improving Americans' quality of life by tackling important issues, such as those that have kept consumer prices at crippling highs. The West Virginia congresswoman states that Republicans have a vision for the country, and it begins by slashing the extensive and costly bureaucratic hold on the US government and taking charge of energy production.
Past and recent clashes between Republicans and Democrats have left Washington, DC, fiercely divided. The Biden-backed Department of Justice is prosecuting former President Donald Trump, while conservative members of the House investigate Biden and his family's potentially corrupt business dealings. While each side attempts to paint the other as using political theater to take down its opponent, Americans continue to struggle to make ends meet.
Copyright 2023, RepublicanReport.org