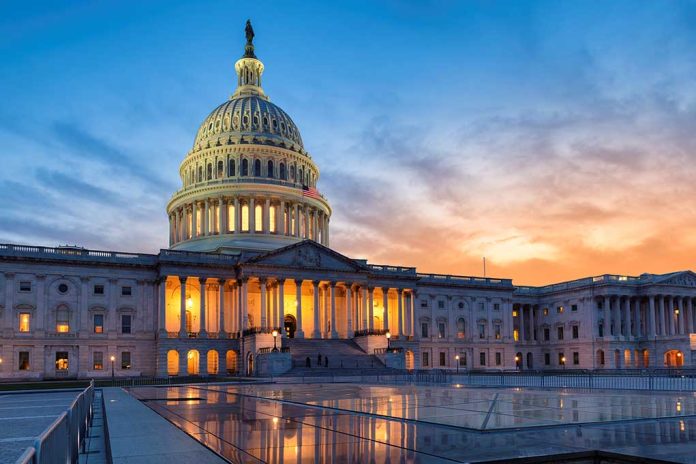 (RepublicanReport.org) – Many countries around the world are leaving the last of their COVID-19 restrictions behind them. However, here in the United States, we're still seeing fierce battles over vaccine and mask mandates. In recent days, GOP lawmakers launched a legislative effort to defeat the Biden administration's vaccine mandate for healthcare workers.
In a 49-44 Senate vote, the chamber's conservatives passed a resolution to get rid of the mandate via the Congressional Review Act. This was possible because six Democratic senators were absent at the time of the vote.
The bill must go to the Democrat-controlled House of Representatives, though, so it's likely to die there. Even if it passes, White House Press Secretary Jen Psaki has already confirmed President Joe Biden would use his presidential veto to defeat it.
BREAKING NOW: | Senate VOTES DOWN Biden's Healthcare Worker VACCINE MANDATE [49-44] under the Congressional Review Act…

— Justin Time 🍊👀 (@Just_in_time_17) March 2, 2022
The mandate in question operates through the Centers for Medicare & Medicaid Services (CMS). The rule provides that any member of staff at a facility covered by Medicaid or Medicare must have a COVID-19 vaccination. However, compliance deadlines vary from state to state.
So, was this a worthwhile legislative maneuver from Republicans in the Senate? Some might say it was a waste of time, but many conservative voters will be happy to see the Republican Party fighting for their beliefs.
Copyright 2022, RepublicanReport.org