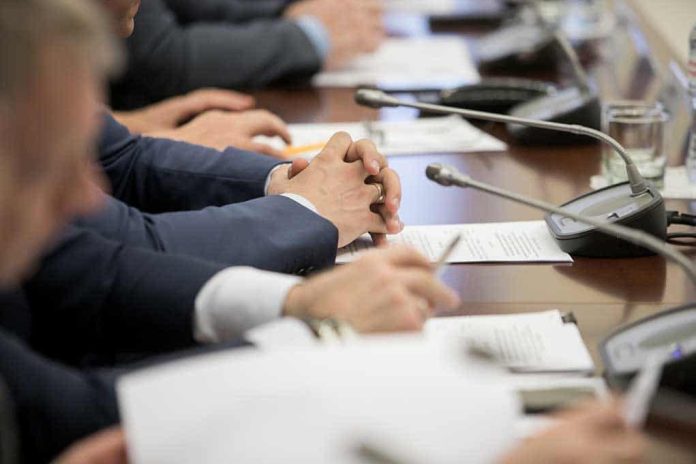 (RepublicanReport.org) – This week, Congress had its first chance to demand accountability for the mess the Biden administration and the military created in their withdrawal from Afghanistan. Secretary of State Antony Blinken was the highest-profile attendee. Senator Ted Cruz (R-TX) subjected him to particularly intense grilling, calling the exit "the worst foreign policy catastrophe in a generation." Secretary of Defense Lloyd Austin was also scheduled to appear before the Senate, but he failed to do so, citing a prior engagement.
This, understandably, drew furious responses from lawmakers on both sides of the political aisle. Chair of the Senate Foreign Relations Committee Bob Menendez (D-NJ) remarked he had never heard such an excuse for missing a Senate committee hearing before and openly considered the possibility of issuing a subpoena to force Sec. Austin to appear.
NEW: Senate Foreign Relations committee chairman says Def. Sec. Lloyd Austin declined to appear before the Senate; chairman says, going further, he may "use subpoena power."

— Shaun Kraisman (@ShaunKraisman) September 14, 2021
Menendez cited Article 1 of the US Constitution and emphasized that Congress has an essential duty to conduct oversight, one he intended to carry out. He said he expects "cooperation" from military leaders he calls to the committee from now on. Menendez also alleged that some generals had been lying to Congress, and he would conduct more interviews, if necessary, to expose the truth of various matters.
John Kirby, who serves as Assistant to the Secretary of Defense for Public Affairs, said Austin would testify in front of Congress at the end of the month.
Copyright 2021, RepublicanReport.org