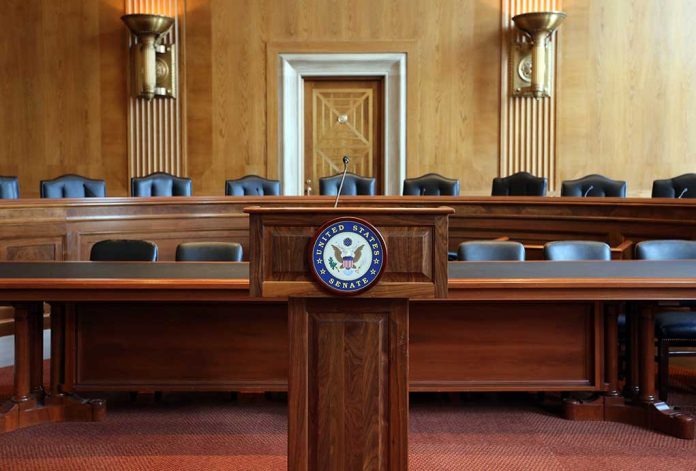 (RepublicanReport.org) – In the wake of the US military's disastrous exit from Afghanistan last month, one of the most pressing questions has been Americans and allies left behind in the war-torn country. On Tuesday, September 28, congressional members asked senior military officials questions about the withdrawal, and that issue was one of the main items up for discussion.
Defense Secretary Lloyd Austin claimed he was unsure of the exact number of American citizens remaining behind enemy lines. Senator Jim Inhofe (R-OK) highlighted the State Department's previous assertion that 10,000-15,000 Americans were still in Afghanistan at the outset of the evacuation. Inhofe also noted that Austin and Joint Chiefs of Staff Chair Mark Milley claimed around 6,000 citizens had left the war-torn nation safely since then. The senator asked Lloyd Austin whether he could therefore assume that at least 4,000 were still in Afghanistan.
Austin failed to give a straight answer. After a few seconds of silence, he said he did not believe that many US citizens were still behind enemy lines but that he could not "confirm or deny" the assertion.
"With all due respect, sir, you have left Americans behind," @HawleyMO tells Sec. Lloyd Austin during a heated exchange. "Civilians you left behind!"

Austin then admitted that we left Americans behind.

— Ben Johnson (@TheRightsWriter) September 28, 2021
During the hearing, a discrepancy also came to light between the statements of President Joe Biden and those of top military officials. Austin and Milley claimed they favored leaving a small contingent of troops in Afghanistan after August 31.  Biden previously said he did not receive advice to this effect from leading military members.
Copyright 2021, RepublicanReport.org