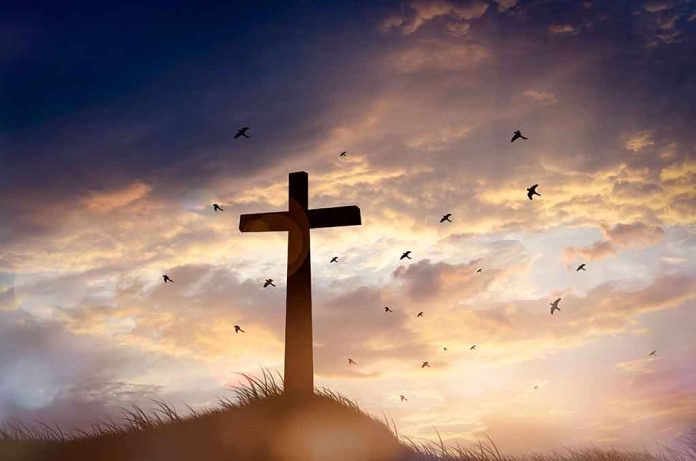 SCOTUS Hands MAJOR Win To Christians In Fight For Religious Freedom
(RepublicanReport.org) – The US Supreme Court has made headlines across the Western world this week over reports it is poised to overturn Roe vs. Wade, drastically changing legal requirements around abortion in the United States. However, that's not the only important case the nation's highest court has tackled recently.
In a unanimous ruling, SCOTUS sided with a Christian organization bidding to fly its flag outside Boston's city hall. The city wanted to refuse to fly the flag, stating that the flagpole was government property and any flag flying on it was therefore a form of government speech. The city sometimes uses the flagpole for Boston's flag, but also showcases various others from around the world, allegedly to promote its agenda of diversity.
According to Justice Stephen Breyer, had the flying of these other flags amounted to political speech, the city of Boston would have been within its rights to refuse the Christian group's flag. However, the court ruled it was not government speech, and hence the city's refusal to fly it was a violation of the Christian group's Constitutional rights under the First Amendment.
Conservatives like Rep. Bob Good (R-VA) welcomed the ruling, asserting it was a win for freedom of religion and expression.
A major win for religious liberty and freedom of speech in the United States of America. https://t.co/MupP5Cqf6C

— Congressman Bob Good (@RepBobGood) May 3, 2022
Do you agree with the outcome in this case?
Copyright 2022, RepublicanReport.org