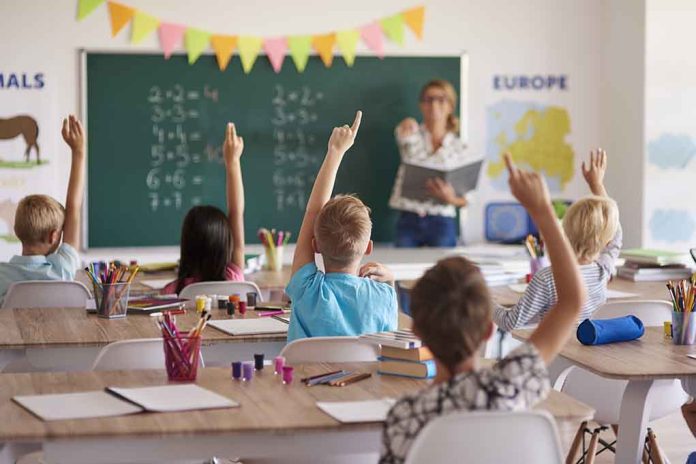 Teacher DISASTER – This Could Impact Countless Children
(RepublicanReport.org) – The mass shooting that took place in Robb Elementary School in Uvalde, Texas, earlier this year shook the United States. The lingering threat of this kind of violence appears to be one among many factors making the teaching profession less attractive. According to a recent report from CBS News, many educators in recent months have decided to leave their positions, putting schools across the nation in a bind.
There are currently 280,000 fewer educators across the nation than there were before COVID-19 exploded around the world, and it's a real problem for public schools that are either back in session or will be within the next few weeks. One kindergarten teacher, Natalie Tran from California, was reported by CBS News saying that she understands why many teachers aren't keen to return. She said there's a lack of respect and the pay is too low. Other professionals in the sector have complained about subpar working conditions and the risk of burnout.
TEACHER SHORTAGE CRISIS: Teachers are quitting their jobs faster than they can be replaced, discouraged by low pay, increased workloads and fears for their safety. @Zohreen reports as districts are considering larger classes and shorter school weeks. https://t.co/yVHnKcTdNt pic.twitter.com/VDc1v0AlLy

— World News Tonight (@ABCWorldNews) August 8, 2022
According to the video in the above tweet, labor organization Texas AFT reported that a whopping 66 percent of members have thought about resigning this year, citing concerns about safety, workload, and a lack of money in the profession.
Some school districts are reportedly attempting to address their staffing issues with expanded pay. Some districts in states such as California and North Carolina are offering financial incentives to fill the gap. These may include signing bonuses, increased monthly salaries, and subsidies for accommodation. Certain districts have gone as far as to trial a four-day school week in an attempt to keep teachers at work.
What do you think the solution to this problem should be?
Copyright 2022, RepublicanReport.org