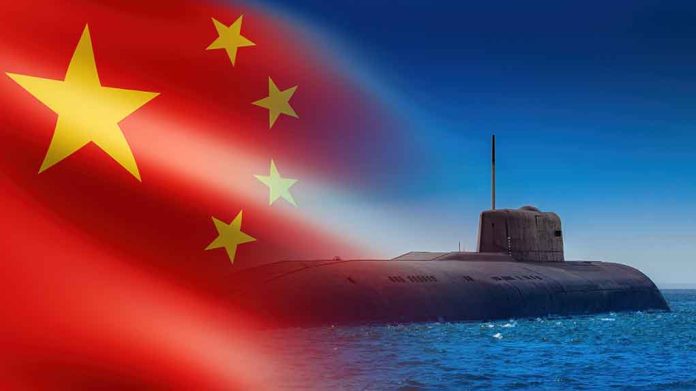 China Caught RED HANDED? Satellite Images Tell The Tale
(RepublicanReport.org) – It's no secret the Chinese Communist Party (CCP) operates for the benefit of itself, not the Chinese people or the world at large. Its ambitions to expand its global influence are a major cause of concern for American foreign policy experts right now, and new revelations from satellite imagery have given rise to fresh worries.
According to a Reuters report from Tuesday, May 10, military analysts' assessment of new photographs from satellites over China indicates the CCP may be building or upgrading a new type of nuclear-powered military submarine. The images, which come from the Huludao Port in China's Liaoning province, show a submarine in a dry dock. Shrouding makes it difficult to discern the precise nature of the vessel, but experts believe it's a novel class of attack submarine.
**NEW ANALYSIS**
-> https://t.co/UbC7GYgBBU#OSINT
Fresh Google Earth satellite imagery shows steady progress at China's new submarine construction facility. It is less than a month old

Some interesting things can be observed.

Nod @tshugart3 pic.twitter.com/DRETUjNOfP

— H I Sutton (@CovertShores) April 12, 2022
This development follows a Pentagon report from last year suggesting the Chinese were engaged in efforts to build a vessel of this nature. The report specifically expressed concerns about a submarine featuring vertical launch tubes that may be capable of firing guided cruise missiles. According to reports, the submarines seen in the satellite photos could have these tubes as well as a new and improved propulsion system.
Do you think our leaders need to be concerned about this development, given the current state of world politics?
Copyright 2022, RepublicanReport.org