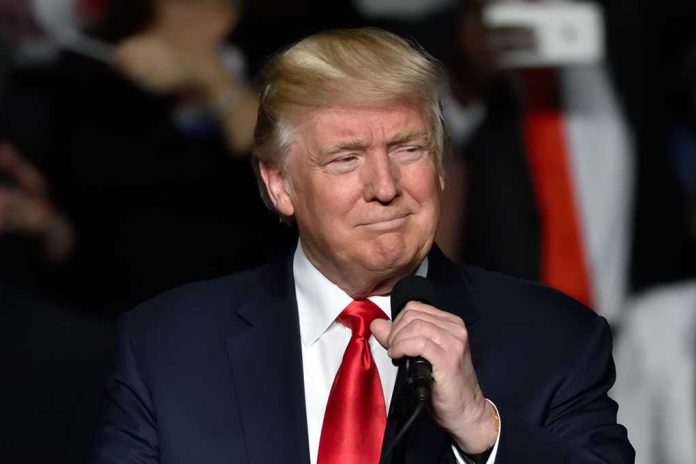 She Said She'd TEAM UP With Trump – Could She Really Do It?
(RepublicanReport.org) – Former Republican Governor of Alaska Sarah Palin has found herself back in the news headlines a lot recently. Following the death of Rep. Don Young (R-AK) earlier this year, Palin announced she was throwing her hat in the ring to replace him in the US House of Representatives. Now, Palin is attracting attention for her efforts to align herself with former President Donald Trump.
On Thursday, April 21, the Associated Press published an interview with Palin in which she discussed her electoral ambitions. During the interview, she said she would consider serving as Donald Trump's running mate if the former president asked her to run alongside him for the White House in 2024. However, Palin said Trump has not approached her and admitted she would be an unlikely choice for the role.
Sarah Palin says she would run with former President Donald Trump in 2024 if she was asked. Palin, the Alaska House GOP primary candidate, ran alongside the late Sen. John McCain, an anti-Trumper, in 2008. https://t.co/MjwaA74AAk pic.twitter.com/rtniE1j24d

— Newsmax (@newsmax) April 22, 2022
Trump has already endorsed Palin in the race to fill Don Young's seat in Congress. According to Palin, the 45th president contacted her following the veteran lawmaker's death to inquire whether she would consider filling the vacant position. The former governor has noted she feels ready to re-enter the world of elected politics as her children are all nearly grown-up.
Do you think Sarah Palin would make a good vice president under Donald Trump?
Copyright 2022, RepublicanReport.org
She Said She'd Team Up With Trump – Could She Really Do It?