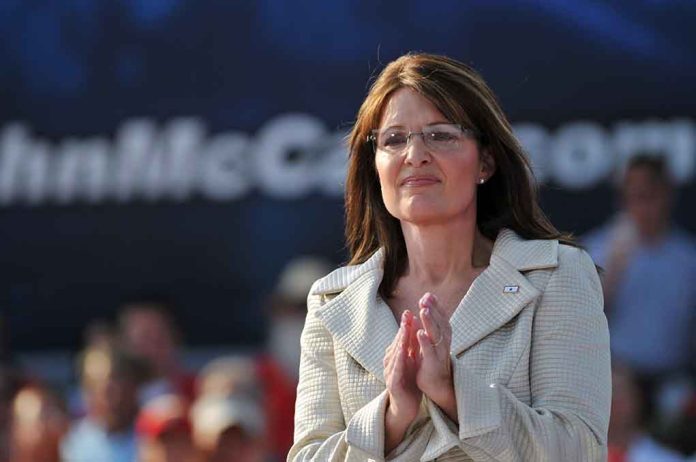 Sarah Palin VICTORY Projected – This Is Huge!
(RepublicanReport.org) – After Representative Don Young (R-AK) passed away earlier this year at the age of 88, speculation about who would replace him soon kicked off. One high-profile candidate quickly threw her hat in the ring — former Republican Governor of Alaska Sarah Palin. The latest information suggests Palin's campaign is going exactly as she planned.
According to reports, Palin is projected to progress to the next round of the special election to replace the late Rep. Young. After counting the votes in the primary election on Saturday, June 11, Palin emerged as the most popular candidate, with over 28% of the vote. The top four candidates in the race will enter a ranked-choice election to determine the ultimate victor, per new voting laws in the state.
Sarah Palin moves on in Alaska congressional election https://t.co/BWPddcCLHo pic.twitter.com/6EU1r8HdQC

— The Hill (@thehill) June 16, 2022
As well as her stint in Alaska's gubernatorial seat, most people also remember Palin for her run as a vice-presidential candidate alongside then-Senator John McCain (R-AZ) in 2008.
Palin also secured the endorsement of former President Donald Trump. Trump announced he was backing the former governor in April, shortly after she confirmed her decision to run. In that statement, Trump referred to the fact Palin had endorsed him early in his bid to become the president in 2016.
Would you like to see Sarah Palin representing Alaska in the House of Representatives?
Copyright 2022, RepublicanReport.org