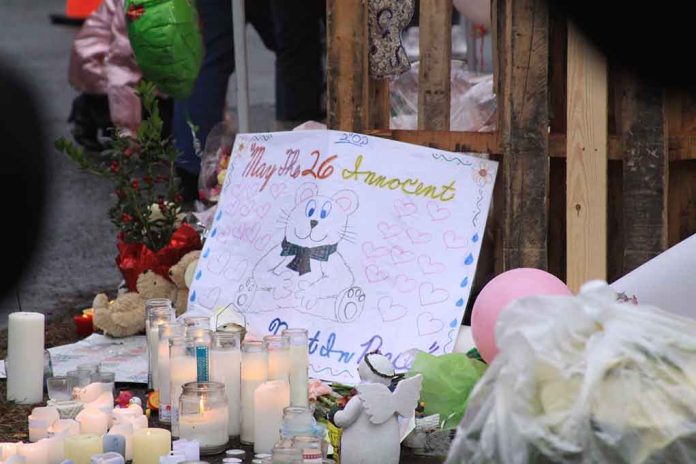 (RepublicanReport.org) – Infowars host Alex Jones is among the most divisive figures in the world of online media. Depending on who you ask, Jones is either a courageous, free-thinking critic of big government, or an unhinged conspiracy theorist.
One of Jones' most shocking unsubstantiated claims was that the Sandy Hook school shooting was a government hoax designed to compromise the Second Amendment rights of ordinary Americans. He's currently embroiled in a legal battle with the families of the victims of the tragedy, and new reports have just emerged about the case.
Families Reject Jones' Settlement Offer
According to these reports, Jones offered each plaintiff in the lawsuit against him $120,000 to settle the case. However, after a short period, the families decided to reject the offer, and the matter will proceed for the time being. A judge in Connecticut found Jones liable for damages in November of last year, but the court has not yet decided how much the beleaguered internet personality will have to pay.
The lawsuit maintains Jones defamed the families of the Sandy Hook victims by publicly claiming the shooting never happened. The plaintiffs allege they have suffered various forms of abuse from Jones' followers since he made the claims, including death threats. Jones has apologized to the families for any upset his remarks may have caused. He has also publicly conceded that he now believes the Sandy Hook shootings did, in fact, happen.
This isn't the only legal battle Jones is dealing with because of his comments about Sandy Hook. Court proceedings in Texas found him liable for damages last year, and a Texan trial is scheduled to take place this year regarding the extent of his liability.
Who Is Alex Jones?
Sandy Hook might be the story for which Jones is best known, but he's made bold claims about a variety of different topics.
He's closely associated with the 9/11 "truther" movement, a theory postulating the federal government was secretly responsible for the 2001 attacks on the Twin Towers, Pentagon, and White House. He was one of the earliest adopters of the theory, claiming it was just one among a series of false-flag attacks by the government. Other incidents Jones claimed may have been the work of the government included the Oklahoma City bombing of 1995, the attack on the World Trade Center in 1993, and the Gulf of Tonkin Incident in 1964.
While many of his statements are undeniably outlandish, Jones' followers insist he's close to the mark at least some of the time. Do you think people like him should be allowed to speak their minds on the airwaves, or does the public interest demand they be silenced?
Copyright 2022, RepublicanReport.org