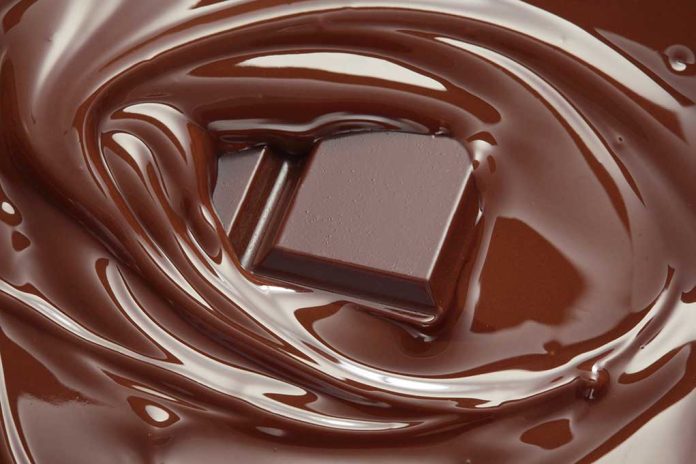 Chocolate Plant STOPS Production – Disturbing Discovery Made!
(RepublicanReport.org) – Salmonella is a bacteria that causes the disease salmonellosis. The condition gives rise to symptoms in the intestinal tracts of patients, including diarrhea and cramps. While most cases are relatively mild, some people who get it require medical intervention to avoid life-threatening outcomes. The largest chocolate manufacturing facility in the world recently had to halt production after some of its stock was found to contain salmonella.
A representative of the Barry Callebaut plant in the Belgian town of Wieze announced the contamination on Thursday, June 30. The company issued an update on Friday, revealing that none of the affected chocolate had made its way to clients. The company has identified lecithin, an agent commonly used in chocolate production processes, as the source of the contamination. It has recalled all products potentially affected and has also committed to cleaning and disinfecting all its production equipment prior to reopening its doors.
#UPDATE Swiss firm Barry Callebaut said Friday that no chocolate contaminated with salmonella was shipped to clients, a day after halting production at the world's largest chocolate factory in Belgium pic.twitter.com/pHUSfpa3rP

— AFP News Agency (@AFP) July 1, 2022
The Belgian plant supplies chocolate to over 70 clients, including well-known brands such as Hershey and Nestle. These companies produce various confectionaries for distribution to the retail market.
With supply issues already causing major backlogs in the distribution of various consumer staples, this latest incident could hardly have come at a worse time. If the the massive chocolate production facility can't fully resolve this issue quickly, will it lead to broader issues in the chocolate industry as well?
Copyright 2022, RepublicanReport.org