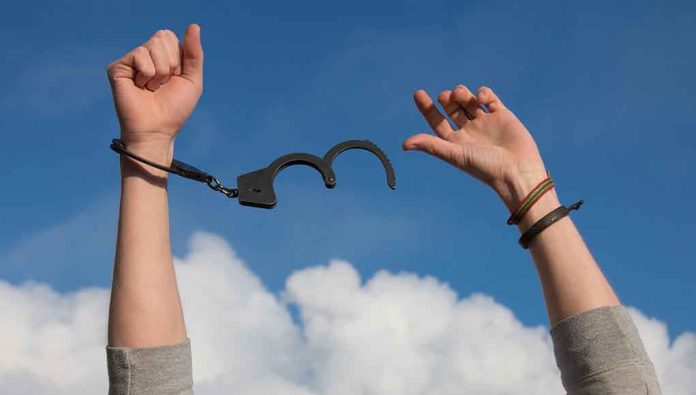 (RepublicanReport.org) – On Sunday, April 3, California's capital city of Sacramento was the scene of the worst mass shooting of 2022 so far, according to a report from the BBC. The attack, which is now being classified as an incident of gang violence, took place in the center of the city at around 2 a.m. and left at least six people dead and 12 wounded. Police have arrested two brothers in relation to the crime, and it has since emerged one of them was recently released from prison, according to the Associated Press.
Law enforcement placed Smiley Martin (27) under arrest on Tuesday on suspicion of illegal firearms possession charges. Martin reportedly has an extensive criminal record and was in state prison until February of this year after serving approximately 5 years of a 10-year sentence. He was locked up for a violent assault against his girlfriend; he punched her, struck her with a belt, and dragged her by the hair. A court rejected a previous parole request last year, during which prosecutors alleged Martin had "little regard for human life."
Smiley Allen Martin, the 2nd man arrested after Sunday's mass shooting, has a criminal record stretching to 2013 & last year was the subject of a plea by Sac County DA Anne Marie Schubert's office that he not win early release from a 10-yr prison sentence. https://t.co/41LiBAiQzt

— Emily Hoeven (@emily_hoeven) April 5, 2022
Martin's brother Dandrae Martin (26) also has a history of incarceration. Authorities released him from a prison in Arizona in 2020, where he served 18 months for a probation violation. The initial charges against him were aggravated assault and possession of marijuana.
Copyright 2022, RepublicanReport.org