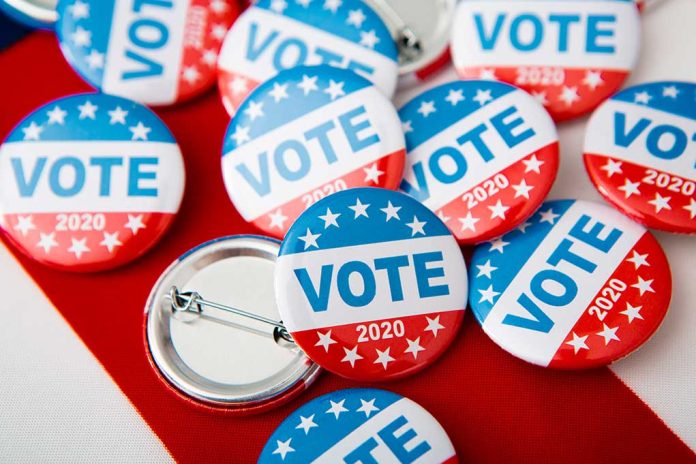 Trump-Backed Candidate WINS – Big GOP Victory!
(RepublicanReport.org) – As we edge closer to the election season of 2022, more details about key races are starting to become apparent. There have already been some shocking losses, such as Rep. Madison Cawthorn's defeat (R) in North Carolina. Still, in one of Montana's races for the House of Representatives, the GOP has chosen who it will put forward as a candidate.
After a close, hard-fought primary race, Trump-era Interior Secretary Ryan Zinke emerged as the Republican nominee, becoming the first representative to occupy a brand new House seat in western Montana. Zinke's victory came with a winning margin of just 1.9% following days of hand recounts in the state, according to unofficial results.
Montana election results: Ryan Zinke wins Republican primary in race for new House seathttps://t.co/iXkTT6UxD0

— Fox News (@FoxNews) June 10, 2022
Zinke, a former Navy SEAL, had former President Donald Trump's endorsement in the primary. He is one of multiple successful GOP candidates this election season who have had Trump's backing. However, his path to victory in the race wasn't smooth.
Investigators alleged he committed ethics violations while he was Secretary of the Interior under President Trump. Claims involved aiding a land transaction with a commercial development group in Montana adjacent to land Zinke's family owns through a non-profit trust. Zinke left the Department of the Interior in 2018, and federal prosecutors who examined the available evidence decided not to pursue charges.
This victory sets up a November showdown against Monica Tranel, the district's Democratic primary winner.
Copyright 2022, RepublicanReport.org