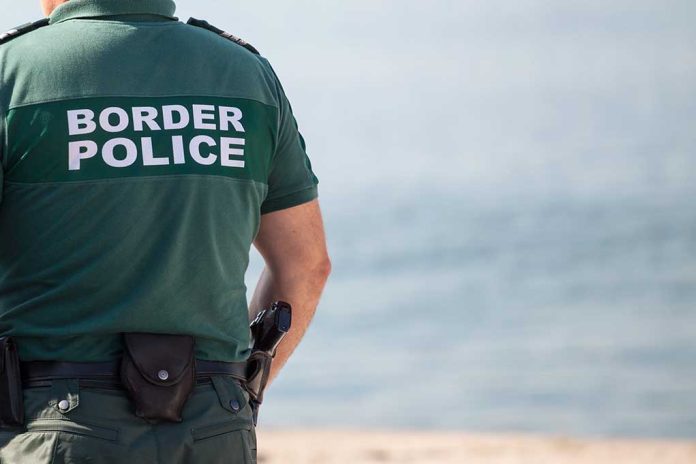 Russian Politician Reportedly CAUGHT At US Border
(RepublicanReport.org) – Since Russia embarked on its military campaign against Ukraine, international opinion has largely turned against the Kremlin. Now, it appears there are many Russians who also disagree with the behavior of their leaders. One official who left the country, according to a report, recently turned up at the southern border of the United States.
Viktor Kamenshchikov served in the Vladivostok Duma, a Russian city council, prior to his resignation from the Communist Party on February 27 of this year. He was a vocal critic of Russian President Vladimir Putin's plans to invade Ukraine. A report from RIA Novosti said  Kamenshchikov was recently arrested and detained somewhere along the US border with Mexico.
Vladivostok city councillor Viktor Kamenshchikov resigned from the Communist Party on February 28 in protest against the invasion. Now he has apparently been arrested while trying to cross the Mexico-US border. He reportedly has a child with US citizenship due to birth. https://t.co/LX6payUgkX

— X Soviet 🇺🇦 (@XSovietNews) May 19, 2022
Making statements openly about the Russian military that the country's authorities deem to be false is a criminal offense in Russia. Kamenshchikov's views could have gotten him a prison sentence of up to 15 years.
Fox News reported on May 9 that this isn't the only story of resistance to the war to emerge from within Russia. Initially, Russians were holding protests in city squares, but this led to arrests. Protesters have since taken to more covert means of expressing their opposition, such as graffiti. Also, some activists have been attacking recruitment centers using weapons like Molotov cocktails.
Do you think these stories signal a growing distaste for the war in Russia?
Copyright 2022, RepublicanReport.org