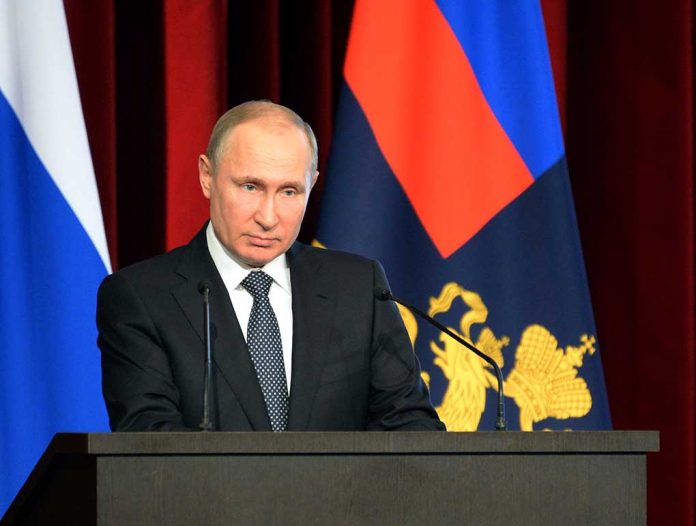 Putin Makes DISTURBING Threat – Should We All Be Worried?
(RepublicanReport.org) – Many analysts attribute Russia's invasion of Ukraine at least partly to the smaller country's refusal to commit to staying out of NATO. The Kremlin says it does not want the military alliance to develop its presence on Russia's borders any further. Finland, another of Russia's neighbors is reportedly planning to join NATO in light of the ongoing conflict, and Moscow officials aren't happy.
In a statement from Russia's foreign ministry quoted by Newsweek, officials slammed Finland's decision to effect this "radical change in [its] foreign policy." The statement went on to threaten "military-technical" acts of retaliation and other measures to protect Russia's "national security." The foreign ministry also made reference to potential "responsibility and consequences" that would attach to Finland if it decided to enter NATO.
Finland and Sweden, two traditionally militarily neutral Nordic countries, have been weighing up the possibility of joining NATO since Russia's initial invasion of Ukraine in February of this year. However, Russia has pushed back against this multiple times, warning the countries against applying about a month ago, as well.
Finland appears to be on the cusp of joining NATO, and Sweden could follow suit. @AP explains why it would be such a big deal if both joined the alliance amid Russia's war in Ukraine. https://t.co/aaJRiZEFCg

— The Associated Press (@AP) May 12, 2022
Do you think Moscow would actually turn on Finland or Sweden if one of them joined NATO? Or is this simply an empty threat from Russian President Vladimir Putin and his supporting officials?
Copyright 2022, RepublicanReport.org