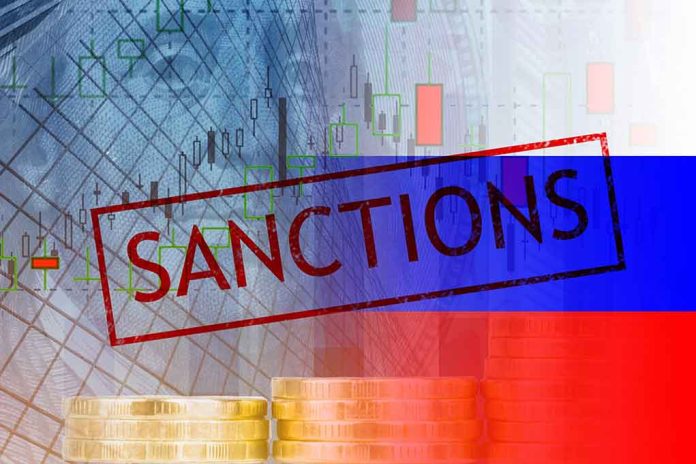 (RepublicanReport.org) – Since Russian President Vladimir Putin executed his plan to invade Ukraine in February, much of the talk has surrounded sanctions. The United States and other Western powers have imposed economic penalties on Russia in an effort to force the Kremlin to end the war. Now, Russia has decided to impose another set of its own sanctions.
On Wednesday, April 13, the Russian Foreign Ministry announced new sanctions on 398 members of the US House of Representatives. According to the ministry's statement, the sanctions are a direct response to US penalties against more than 300 members of Russia's parliament, as well as the parliament itself. The Kremlin says the named lawmakers are now on a Russian "stop list."
This is not the first sanction Moscow has imposed on the US; leaders there expelled the No. 2 diplomat at the US embassy just before the invasion, according to reports. In mid-March, Putin also sanctioned multiple US officials, including President Joe Biden himself.
Some of the targets of these new measures seemed unconcerned by the development. Rep. John Curtis (R-UT) released the tweet below after learning he was on the list. Several others made similar remarks on social media, with Rep. Brendan Boyle (D-PA) playfully quipping, "There goes my Spring Break plans!"
It's an honor to be on this list! Congress will continue to support Ukraine and its people. #utpol https://t.co/1Xd6rZK1um

— Rep. John Curtis (@RepJohnCurtis) April 13, 2022
Do you think United States leaders need to be concerned about these sanction efforts from the Kremlin?
Copyright 2022, RepublicanReport.org