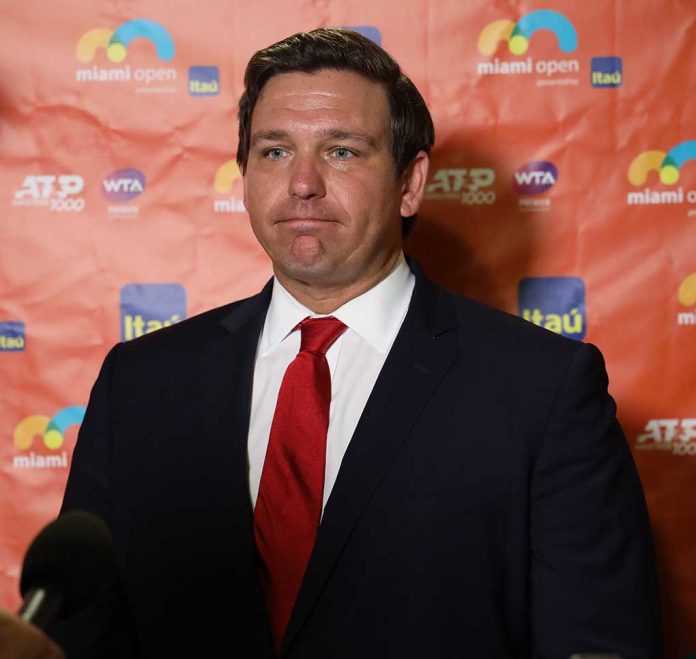 (RepublicanReport.org) – In September 2022, Florida Governor Ron DeSantis loaded a couple of planes with Venezuelan migrants and flew them to Martha's Vineyard in Massachusetts — a sanctuary area. His administration explained that the people were homeless and the governor was helping them by shipping them up to the Northeast. The move sparked a lot of controversy from the Left, and a few of the migrants filed a lawsuit against DeSantis.
On February 15, DeSantis signed the Transportation of Inspected Unauthorized Aliens bill into law. The measure allocates $10 million to transport documented migrants who have been processed by the federal government but were released into the US. The measure claims the Biden Administration is allowing scores of inspected unauthorized aliens into the country, and Florida is simply trying to protect itself from the border crisis. The money will come out of the state's general revenue fund.
DeSantis proudly posted a picture of himself signing the bill, stating the measure would allow his state to move what he referred to as illegal aliens to sanctuary cities in other parts of the US and take the burden off the Sunshine State.
Florida is using all tools available to protect our citizens from Biden's open border policies.

I am glad to have signed legislation to continue the program of transporting illegal aliens to sanctuary jurisdictions. I thank the legislature for maintaining this valuable tool. pic.twitter.com/Nrkf9tm2XQ

— Ron DeSantis (@GovRonDeSantis) February 15, 2023
The Washington Examiner reported that the governor recently stated people are tired of the open border with "no rule of law" in America. He indicated it was time to take action, vowing to use any means available to "stand up" and say "enough."
Although some point to the move as a clear line between Red and Blue states, a recent map of sanctuary areas shows that there are designated jurisdictions in both traditionally Republican and Democratic states. It's unclear how DeSantis and his administration plan to choose where to send any future migrants.
If the Florida politician decides to run for president — as is rumored — he could possibly use his new program to garner support during his campaign.
Copyright 2023, RepublicanReport.org