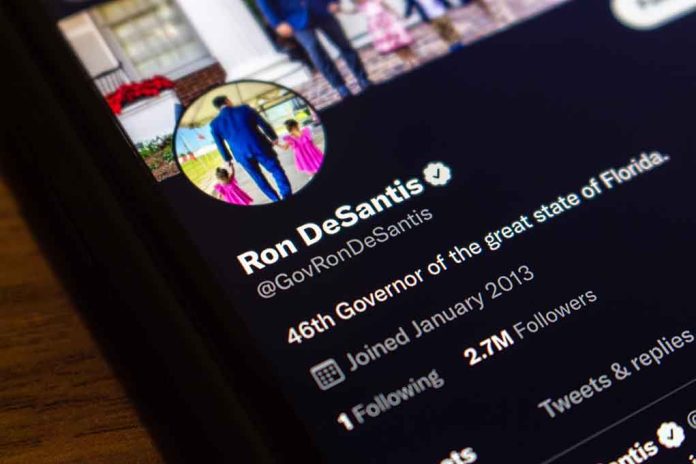 (RepublicanReport.org) – Florida Governor Ron DeSantis (R) recently appeared on Fox News Radio's "The Brian Kilmeade Show" to talk about several subjects, including recent criticism he has received from former President Donald Trump. Despite Trump's harsh words, the governor has kept a cordial and impartial demeanor.
DeSantis explained that while he respected some of the good things the former president did during his time in the White House, he didn't agree with everything, especially not his current actions. He referred to his insults as nothing more than "silly season."
'It's Silly Season': DeSantis Brushes Off Trump Attacks in Fox Radio Interview, 'He Can Say What He Wants' https://t.co/zut3vxOkJ8

— Mediaite (@Mediaite) February 28, 2023
DeSantis also spoke about his leadership style and the progress Florida has made under his administration. Although he hasn't officially declared his 2024 candidacy, some political experts expect him to at some point. One fact driving this belief is the governor's recent media tour in support of his new book, "The Courage to Be Free: Florida's Blueprint for America's Revival."
Despite DeSantis' hesitancy to jump into the presidential race, Trump has already started criticizing and attacking him. The former president has branded his fellow Floridian a Republican in name only (RINO) and a "globalist." Trump has even claimed the governor grooms young girls. Yet, DeSantis hasn't taken any shots at the former president. He is Trump's most prominent contender heading into 2024 if he decides to throw his hat in the ring.
The governor's pro-police trip to Democratic-led communities to meet with law enforcement officers who feel underappreciated by their local administrations has also generated a lot of conversation. DeSantis has received criticism from Trump over his tour, but he has stayed committed to his goal of assisting law enforcement and delivering outcomes for Florida's citizens.
Generally, DeSantis has remained kind and impartial despite the criticism he's faced, emphasizing his achievements in Florida and leadership style. Many within the GOP want to move on from Trump and bring in a new face to lead the party — and that just might be DeSantis.
Copyright 2023, RepublicanReport.org