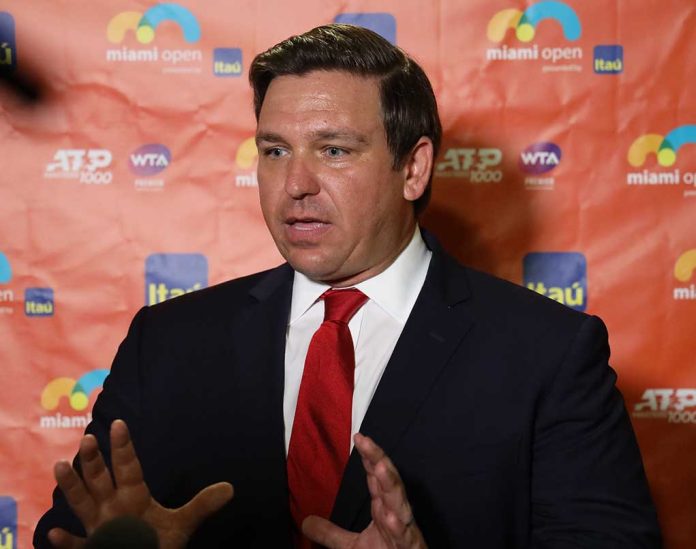 Ron DeSantis Makes Giant Endorsement
(RepublicanReport.org) – Florida Governor Ron DeSantis (R) is among the most popular conservative politicians in the nation. Therefore, his backing carries a lot of weight for other candidates seeking to win or retain seats in this week's midterm elections. As the votes drew closer last week, the Sunshine State's leader threw his weight behind Don Bolduc, the Republican candidate in New Hampshire vying to unseat incumbent Senator Maggie Hassan (D).
On Thursday, November 3, DeSantis posted the tweet below expressing his support for Bolduc, citing his opposition to the Biden Administration policies and his status as a fiscal conservative. He also left a link to the candidate's campaign website.
The U.S. Senate doesn't need any more Biden "Yes Men."@GenDonBolduc will be a Senator New Hampshire can count on to fight reckless spending and work to get costs under control. He will do what's best for the people of his state.

Support his fight:https://t.co/h52ojr5Lb2

— Ron DeSantis (@RonDeSantisFL) November 3, 2022
According to historical polling averages compiled by FiveThirtyEight, Bolduc's chances in the race initially looked bleak, but he has clawed back a lot of ground against Hassan to make the race a very close one. Should he manage to flip the seat to GOP control, it would go a long way to help Republicans overturn the Senate.
Bolduc is a Republican with a history in both law enforcement and the armed services. He spent 33 years in the Army and retired with the rank of brigadier general. Liberals have tried to paint him as a far-right figure over his one-time support of former President Donald Trump's claims about fraud in the 2020 election.
Copyright 2022, RepublicanReport.org