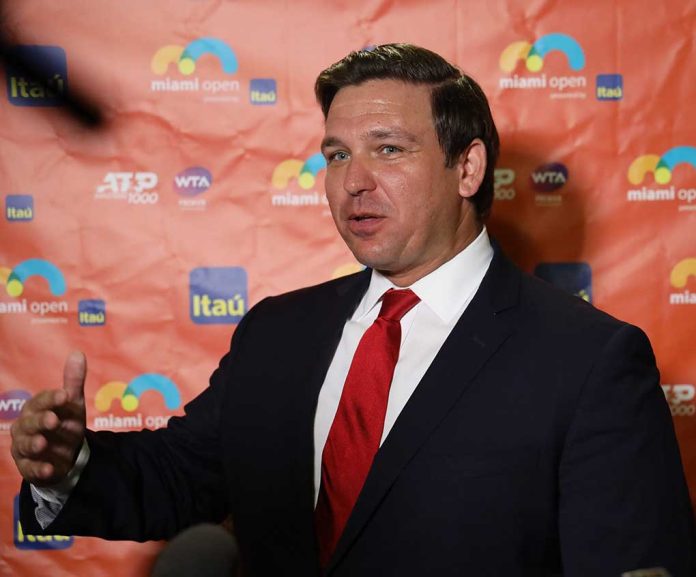 (RepublicanReport.org) – Daniel Cameron is currently the Attorney General (AG) of Kentucky, but after this past week, he is also the gubernatorial candidate for the Republican Party in his state. He already made history as the first black man to hold the office of the AG and the only Republican to serve in the position in the past five decades. He's a long-time ally of Senate Minority Leader Mitch McConnell (R-KY).
Cameron snagged an endorsement from former President Donald Trump to help him rally support for the primary vote. Some people see his success in the primary election as a weakness in Florida Governor Ron DeSantis' (R) potential attempt to take on Trump in the Republican presidential primary.
Trump Backs Cameron Early While DeSantis Backs Craft Late
Back in June 2022, Trump endorsed Cameron in his bid for state governor, giving him an early boost with Republican voters who heavily supported the 45th president in both the 2016 and 2020 elections. On the other hand, DeSantis did not vocalize his support of Kelly Craft, who previously served as the US ambassador to the United Nations, until Tuesday, May 16, the same day voters went to the polls.
The race was also unbalanced in another way: finances. According to The New York Times, Craft and her supporters paid more than $7 million for advertisements in the state, while Cameron and his allies spent a mere $2.6 million in comparison. Despite this stark difference in funding, Cameron was still ahead of Craft by 15.4 points in a FOX56/Emerson College poll that took place May 10-12, just days ahead of voting day.
In another loss for DeSantis-backed candidates, a Republican endorsed by the Florida governor raised the white flag when his Democratic opponent took the lead in the race to be the next mayor of Jacksonville, Florida.
America Reacts to Trump-Backed Candidate Winning Primary
The MAGA War Room, a Twitter page managed by Make America Great Again Inc., used Cameron's successful primary election to declare Trump "the leader of the Republican Party" and asked voters to rally behind the former president:
President Trump is the leader of the Republican Party. The results in Kentucky's Republican gubernatorial primary tonight reaffirm that.  Republican voters stand with President Trump, not Ron DeSantis. It's time to unite around Donald Trump. Voters know that President Trump has… https://t.co/ksGcvsrblz

— MAGA War Room (@MAGAIncWarRoom) May 16, 2023
Similarly, Cameron noted in his speech after his victory that "the Trump culture of winning is alive and well in Kentucky." The results, combined with the rhetoric around Cameron's victory, show that the 45th president has a strong influence in the state. All of this begs the question: Is Trump's strength simply too big for DeSantis to compete with, or was Kentucky an outlier?
Copyright 2023, RepublicanReport.org