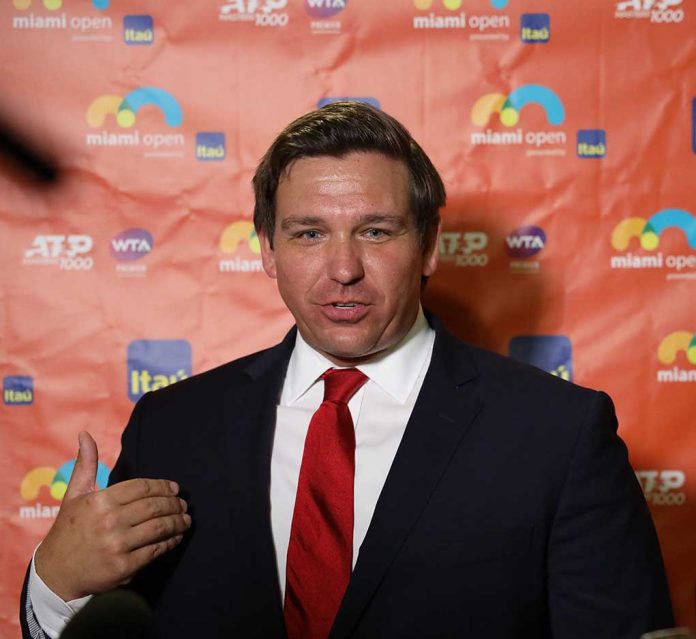 Ron DeSantis Fundraising Turns Record Breaking
(RepublicanReport.org) – Florida Governor Ron DeSantis (R) has been increasingly providing reasons for speculation by political commentators of late. His rapidly cooling relations with former President Donald Trump have many claiming he's eyeing a run for the White House in 2024. His massive fundraising success this election cycle has only fueled this fire.
A Politico report from earlier this month highlighted just how generous the popular governor's donors have been in 2022. It reveals that DeSantis has raised around $200 million in political donations, a sum the publication states likely exceeds that of any gubernatorial candidate in the history of the nation. DeSantis' Democratic opponent, Charlie Crist, managed to attract just $31 million in donations, a far cry short of the current governor.
DeSantis has raised a ton of $$$$. https://t.co/rXGxCAZZST

— Josh Dawsey (@jdawsey1) November 4, 2022
Having spent just $100 million this year, DeSantis has almost half the money left in his campaign war chest. This would put him in a very favorable position if he wanted to launch a presidential bid in the coming months.
Meanwhile, sources suggest Trump is currently deciding on his strategy for the next White House race. He has hinted that he will officially announce his candidacy next week.
If Donald Trump and Ron DeSantis went head-to-head in a Republican presidential primary, who would you vote for?
Copyright 2022, RepublicanReport.org