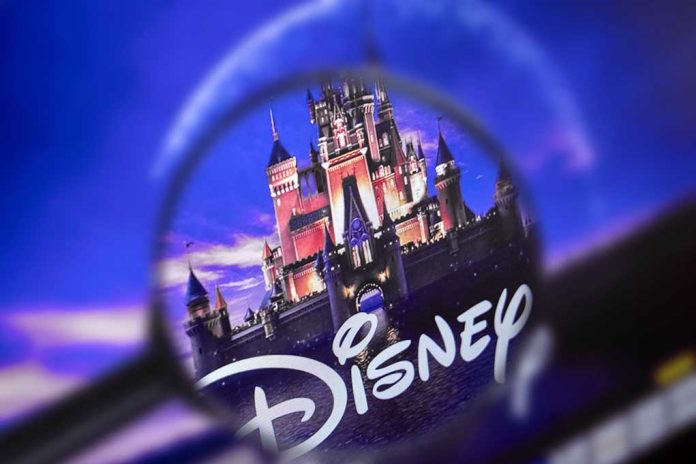 (RepublicanReport.org) – Florida Governor Ron DeSantis (R) has a new book out, "The Courage to be Free: Florida's Blueprint for American Revival." In it, he makes several revelations, including claims that former Disney CEO Bob Chapek contacted him in early 2022. DeSantis recalled the Disney head expressing his concerns about the pressure he was facing from left-wing groups to weigh in on DeSantis' new education bill. Here's what Chapek allegedly said.
Ron DeSantis claims former Disney CEO Bob Chapek complained to him about the 'pressure' he was under https://t.co/yrkKhmc9Uo

— Daily Mail Online (@MailOnline) February 27, 2023
Disney's then-CEO complained about the Left urging him to take a stand against the state's "Parental Rights in Education" bill that prohibits teaching young children in Florida about gender identity and sexual orientation. The governor recounted the conversation in his book, which he shared with Fox News Digital.
Chapek called DeSantis, expressing concern that the legislation could be used to target members of the LGBTQ community unfairly. Other Disney executives complained about the CEO's approach, asserting he should've taken a more forceful stand on the bill.
Although Chapek initially didn't want Disney to get involved with Florida politics, he ultimately took a stand under the pressure campaign within the company and from Democrats nationwide. DeSantis tried to ease Chapek's fears about a backlash, warning the company would face criticism for only a few days after the bill passed if it decided to stay out of state politics. Ultimately, the bill was signed into law, prompting some backlash but eventually fading into obscurity, with the CEO apologizing for not taking a stronger stand.
Chapek left Disney in late 2022, with Bob Iger, his predecessor, returning to fill his role. In November, Iger held a town hall meeting during which he made it clear that he wasn't fond of the company being at the center of controversy. He noted doing so can be distracting and result in negative consequences for the company. At the time, Iger declared he would work to "quiet things down."
Copyright 2023, RepublicanReport.org