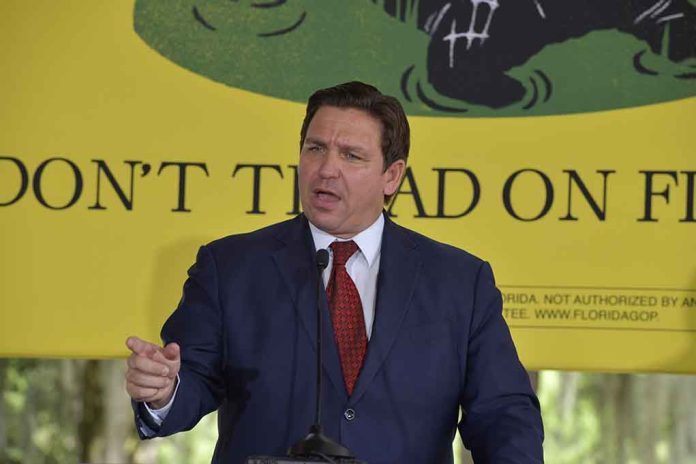 (RepublicanReport.org) – So far, several people have officially announced their run for the presidency in 2024, including former President Donald Trump, former South Carolina Governor Nikki Haley, and entrepreneur Vivek Ramaswamy on the Republican side, with self-help guru Marianne Williamson for the Democrats. One person who is expected to announce his campaign, but has yet to do so formally, is Florida Governor Ron DeSantis (R), and already he's receiving endorsements.
On March 15, Representative Chip Roy (R-TX) tweeted a formal endorsement for DeSantis to become the next president of the United States. In the missive, he stated the next US leader must be "vibrant and energetic" with the "faith, vision, and courage" to take the country in a new direction. Roy said that man is the Florida governor. The Texas lawmaker said DeSantis' style and message are just what the US needs and believes he has what it takes to win the presidency.
Ron DeSantis for President of the United States #NeverBackDown #DeSantis2024 pic.twitter.com/g7b4sDavNK

— Chip Roy (@chiproytx) March 15, 2023
Roy's endorsement praised the Florida leader for his response to the pandemic over the last few years, his love of freedom, and his "fearless rejection" of woke-ism in The Sunshine State. He said it's time America ushered in a "new generation" of younger leadership.
At the end of February, DeSantis released a book detailing his successes in Florida and has set out on a book tour promoting his words. Trump believes the governor is running an illegal "shadow presidential campaign," and has filed a complaint with the Florida Ethics Committee. The former US leader accused the governor of "abus[ing] his office" and shirking his current duties. ABC News reported that DeSantis' communications director, Taryn Fenske, said the attack was "politically motivated" and "frivolous." Never Back Down PAC creator Ken Cuccinelli believes Trump is intimidated by the potential competition for the White House.
According to Rolling Stone, Roy's endorsement is DeSantis' first for his potential 2024 presidential campaign.
Copyright 2023, RepublicanReport.org