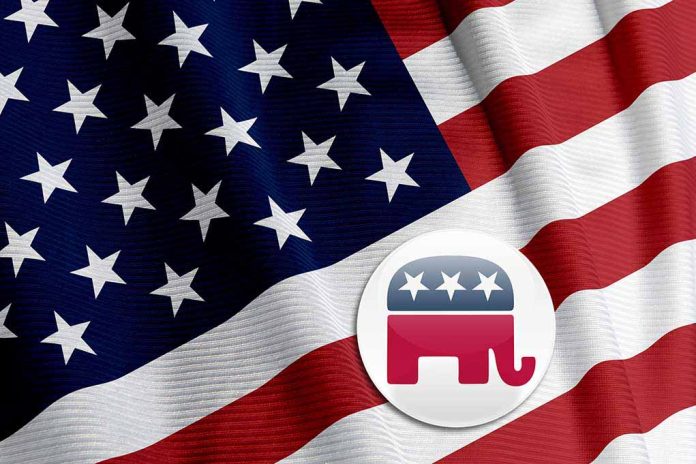 (RepublicanReport.org) – For a while, former President Donald Trump has been polling better than Florida Governor Ron DeSantis among Republicans. However, the southern GOP leader is gaining momentum as Americans anticipate he will announce his candidacy for the 2024 White House very soon. One major Republican mega-donor just announced his endorsement for DeSantis, pushing the Florida governor even further into the limelight.
Hal Lambert founded Point Bridge Capital, a Texas-based investment company that helps Conservatives align their investments with their political beliefs. The GOP mega-donor recently told the New York Post that he is "in for DeSantis this time" after supporting Trump in 2016 as a member of his inaugural committee. He came to this conclusion after having dinner with DeSantis and his wife, Casey, a few weeks ago.
Lambert told the Post that the expected Republican presidential primary candidate "is good at giving a message" and described his wife as "amazing" and "a real asset." He believes that support for Trump's campaign will drop significantly after DeSantis officially announces he wants to be the next President of the United States. The popular financier also highlighted his disappointment with President Trump's Town Hall appearance with CNN, saying he focused too much on the 2020 election, something "that can't be changed."
Former Trump mega-donor and all-round awesome guy, Hal Lambert, is backing DeSantis enthusiastically this time:

[The GOP donor — who served on Trump's inaugural committee in 2016 — said he decided to back DeSantis after dining with the governor and his wife, Casey, in Florida…

— Bill Mitchell (@mitchellvii) May 22, 2023
Regarding future debates, Lambert noted that DeSantis's age, 44, will contrast much better than Trump's 76 years when standing next to President Joe Biden, who is the nation's oldest elected president and currently 80 years old. The "MAGA EFT" founder commended DeSantis for his energy policies, strict stance on border security, and his likely ability to get support from Trump's followers without alienating them.
After this endorsement, will more mega-donors throw their support behind DeSantis, or will other candidates, such as South Carolina Republican Senator Tim Scott, manage to steal the financial support? Time will tell.
Copyright 2023, RepublicanReport.org