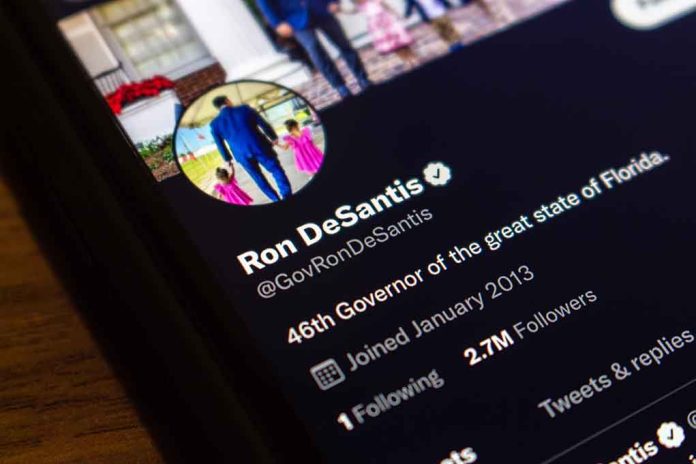 (RepublicanReport.org) – According to The Wall Street Journal, Florida Governor Ron DeSantis (R) could announce his candidacy for the 2024 presidential election as soon as the week of May 22. That declaration would correspond with the donor meeting reportedly happening in Miami during that time frame. If DeSantis formally decides to run for the Republican presidential nomination, polls show he would be the only likely viable contender for former President Donald Trump.
On May 18, DeSantis participated in a call organized by the super political action committee (PAC), Never Back Down. The New York Times reportedly listened in on the call. The outlet wrote that the Florida governor said there were only three "credible" people running or soon-to-be running for president in 2024: Trump, President Joe Biden, and himself. He said only he and Biden have a chance to win the election, indicating he believes Trump will not get a second chance to run the country.
DeSantis reportedly based his assessment on data from the "swing states."
DeSantis: "The corporate media wants Trump to be the nominee." https://t.co/zstof7DxOT pic.twitter.com/JnSdwPsQ4f

— John McCormack (@McCormackJohn) May 18, 2023
DeSantis claimed on the call that "corporate media" wants the former president as the GOP nominee, but he's heavily criticized. He also quoted an Iowa voter as saying that many voters agreed with Trump's policies but didn't like his values. On the other hand, the Iowa voter allegedly said they liked both DeSantis' values and his policies. The NYT noted DeSantis also indicated the former president is only raising funds to help himself and not others within the GOP.
In December 2022, Insider reported the swing states for the upcoming presidential election would be Arizona, Michigan, Pennsylvania, Georgia, Nevada, and Wisconsin. Although Biden won each of those states in 2020, the margin across all the areas didn't exceed 2.8%. In a head-to-head with Biden, a recent poll from FiveThirtyEight put Biden and DeSantis in a dead heat with 42% each. That same analysis has Trump leading the Florida governor by 30% in the primary.
Do you think a formal announcement will boost DeSantis' numbers?
Copyright 2023, RepublicanReport.org