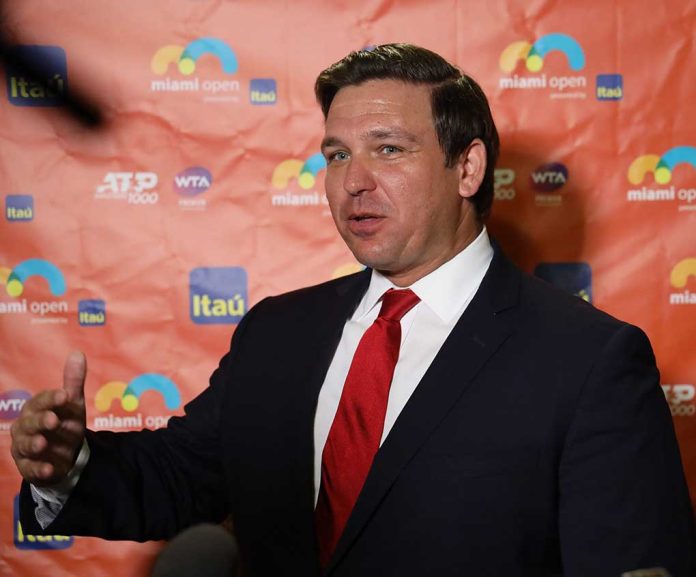 (RepublicanReport.org) – The 2024 Republican presidential primary is gearing up to be a highly-contested race, with several big names vying for the position. Among the top contenders are former President Donald Trump and Florida Governor Ron DeSantis, both of whom are popular with Republican voters. However, former South Carolina Governor and former US Ambassador, Nikki Haley is positioning herself as an alternative to the Trump-DeSantis brand of Republicanism, with a more centrist approach to foreign policy and entitlement reform. Both Trump and Haley have criticized DeSantis for following in the footsteps of the former president.
Is There an Echo in Here?
Fox News noted while speaking to reporters, Haley expressed her differences with DeSantis on several issues, including entitlement reform and foreign policy, particularly on Ukraine. The 2024 presidential candidate said Trump was correct "when he says Governor DeSantis is copying him." The former ambassador mentioned that, at first, DeSantis was mirroring Trump's style, adding that he then copied his "entitlement reform," and foreign policy, namely in regard to the ongoing conflict in Ukraine. The former South Carolina Governor made it clear that "Republicans deserve a choice, not an echo."
DeSantis expressed skepticism about the US role in the Russian invasion of Ukraine, noting that it's not a vital interest in a statement to Fox News' Tucker Carlson, who asked potential and declared 2024 GOP presidential candidates what they thought about the conflict. Haley didn't respond in time for Carlson's show, though she released her thoughts in a statement the next day.
According to The Daily Caller, Haley took a more hawkish position on Ukraine and said that America is far better off with a Ukrainian victory than a Russian victory. The former South Carolina governor also proposed cutting social security and Medicare benefits for future generations. However, DeSantis and Trump have two similarities: they're against cutting the benefits, and both believe it's better for the US to be less involved in the Ukrainian-Russian war.
Florida Governor @RonDeSantisFL answers our Ukraine questionnaire:

"While the U.S. has many vital national interests – securing our borders, addressing the crisis of readiness within our military, achieving energy security and independence, and checking the economic, cultural,… https://t.co/1I2elVi6hI

— Tucker Carlson (@TuckerCarlson) March 14, 2023
Haley supported Ukraine in her statement, saying, "The Russian government is a powerful dictatorship," adding that Putin's regime doesn't hide "its hatred of America." The presidential prospect noted that "unlike other anti-American regimes," Russia is trying to forcefully expand "into a neighboring pro-American country." Haley mentioned that Russia also consistently threatens America's western allies. However, while she has pledged support for Ukraine, she's also criticized the "blank checks" the Biden Administration has been signing and mentioned the hard stop is sending US forces to the war-torn country.
Piggyback
While DeSantis has not yet declared his candidacy for the Republican nomination, he is expected to do so in the coming months. Polls show the governor neck and neck with Trump, with Haley trailing both by a significant margin. Trump's former senior advisor, Jason Miller, criticized DeSantis, claiming that "whatever DeSantis needs to be that day to appear more Trump-like, he becomes." The advisor mentioned that "voters pay attention to these things."
Despite not revealing whether he plans to run, DeSantis remains a heavy contender for Trump. The two Republicans agree on many issues, but perhaps it's a ploy from DeSantis to gain a broader audience across America to build his own platform and brand before announcing he's making a bid for the White House.
Copyright 2023, RepublicanReport.org